What Are The Best Months To Dive In Koh Tao?
Nestled in the tranquil Gulf of Thailand, Koh Tao has earned its reputation as a diver's paradise, captivating enthusiasts from around the globe. However, if you're planning a scuba diving certification, it's essential to know the best months to dive in Koh Tao. In this article, we will delve into the seasonal variations and unveil the prime months when Koh Tao unveils its majestic beauty beneath the surface.
In this article, we will delve into the seasonal variations and unveil the prime months when Koh Tao unveils its majestic beauty beneath the surface. Only a 2-hour ferry ride from Koh Samui and Koh Phangan, its crystal-clear turquoise waters, vibrant coral reefs, and diverse marine life, this tropical island offers an unparalleled underwater adventure. As with all things weather related, every year is different so don't expect this article to be 100%.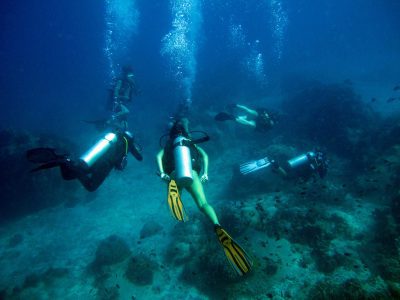 January to March: Best Months to Dive in Koh Tao
The months of January to March mark the peak of the dry season in Koh Tao. And my favorite months, making it an excellent time to embark on a diving adventure. During this spring time, the island experiences calm seas, warm temperatures, and superb underwater visibility, offering divers an optimal experience. You can expect water temperatures around 28°C (82°F) and visibility often exceeding 30 meters (100 feet). Providing exceptional opportunities for spotting an array of marine life, including whale sharks, turtles, and vibrant coral formations. The whole range of dive sites available from Sail Rock, Chumphon Pinnacle, and HTMS Sattakut for example.
April to June: Transition Season with Thriving Marine Life
As the dry, hot season transitions into the monsoon season, the months from April to June offer a unique diving experience in Koh Tao. Although occasional heavy rain showers and increased humidity are expected, this period brings warm waters and flourishing marine life. The sea temperatures remain inviting, ranging between 28°C to 30°C (82°F to 86°F), while visibility may vary. Despite slightly reduced visibility due to plankton blooms, divers have a higher chance of encountering whale sharks and other pelagic species during these months. Additionally, the coral reefs teem with activity, with various fish species going about their vibrant daily routines. It is generally the hottest time of the year until the monsoon winds bring the temperature.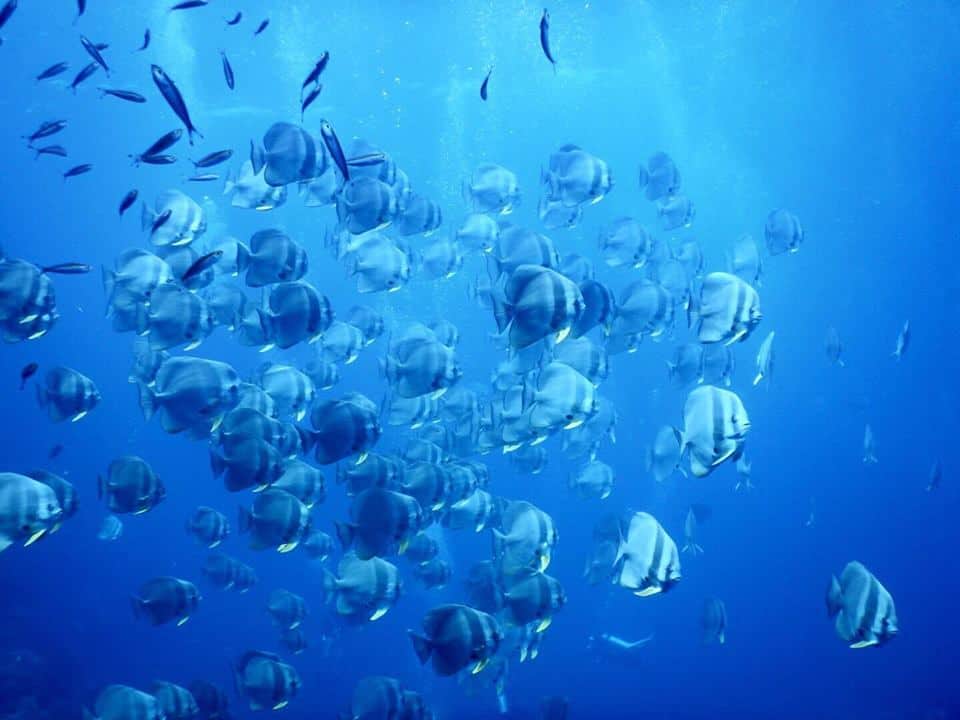 July to September: Rainy Season and Dive Training Opportunities
The monsoon season in Southeast Asia, with its heavy rains, typically spans from July to September, introduces a change in diving conditions. During this period, Koh Tao experiences increased rainfall, but less than the mainland, accompanied by slightly rougher seas and reduced visibility underwater. Even though these are the busiest months due to the European holiday season, there are plenty of choices of dive sites. It is also good to remember to book your accommodation in advance.
Nevertheless, this time of year offers excellent opportunities for dive training, and diving centers still provide courses, fun dives and certification programs. We generally dive on the east side of the island during this time. You have the opportunity to dive Shark Island, Hin Wong Pinnacle, Tanote Bay, and Aow Leuk for example. If you're seeking to become a certified diver or enhance your skills, the monsoon season in Koh Tao presents an ideal window for both learning and exploring underwater.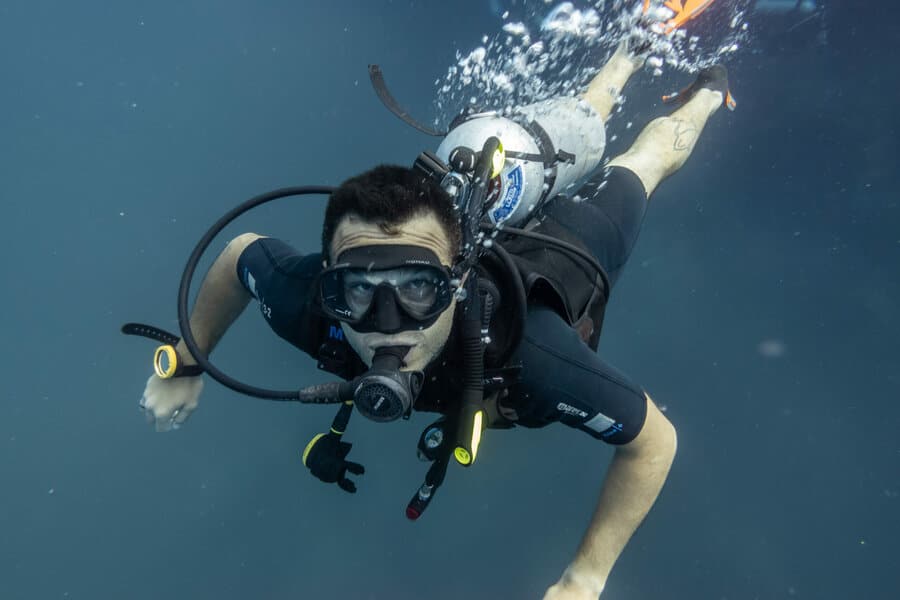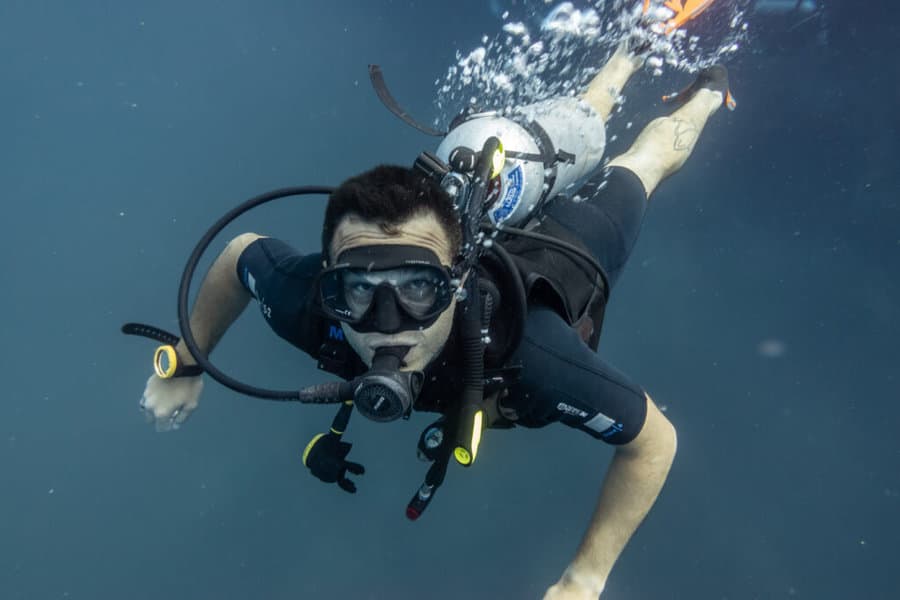 October to December: Transition Season and Pristine Reefs
As the monsoon season wanes, the transitional months from October to December are known for their calm seas, pleasant temperatures, and improving visibility. Diving conditions gradually improve, presenting divers with the chance to explore Koh Tao's underwater treasures. The water temperature hovers around 28°C (82°F), and visibility steadily improves, making it an ideal time to witness the rejuvenation of the coral reefs after the monsoon season. Moreover, during this period, the island experiences fewer tourists, providing a more tranquil and exclusive diving experience.
Koh Tao is a diving haven that promises remarkable underwater encounters all year round. Whether you're a seasoned diver or a beginner looking to take the plunge, understanding the seasonal variations can help you plan your diving adventure more effectively. While the months of January to March are generally the best months to dive in Koh Tao, but there is no bad time to go diving. Each season offers its own unique charm and availability of different dive sites. There is no shortage of opportunities to immerse yourself in the awe-inspiring beauty and marine life that lies beneath the surface of this beautiful island.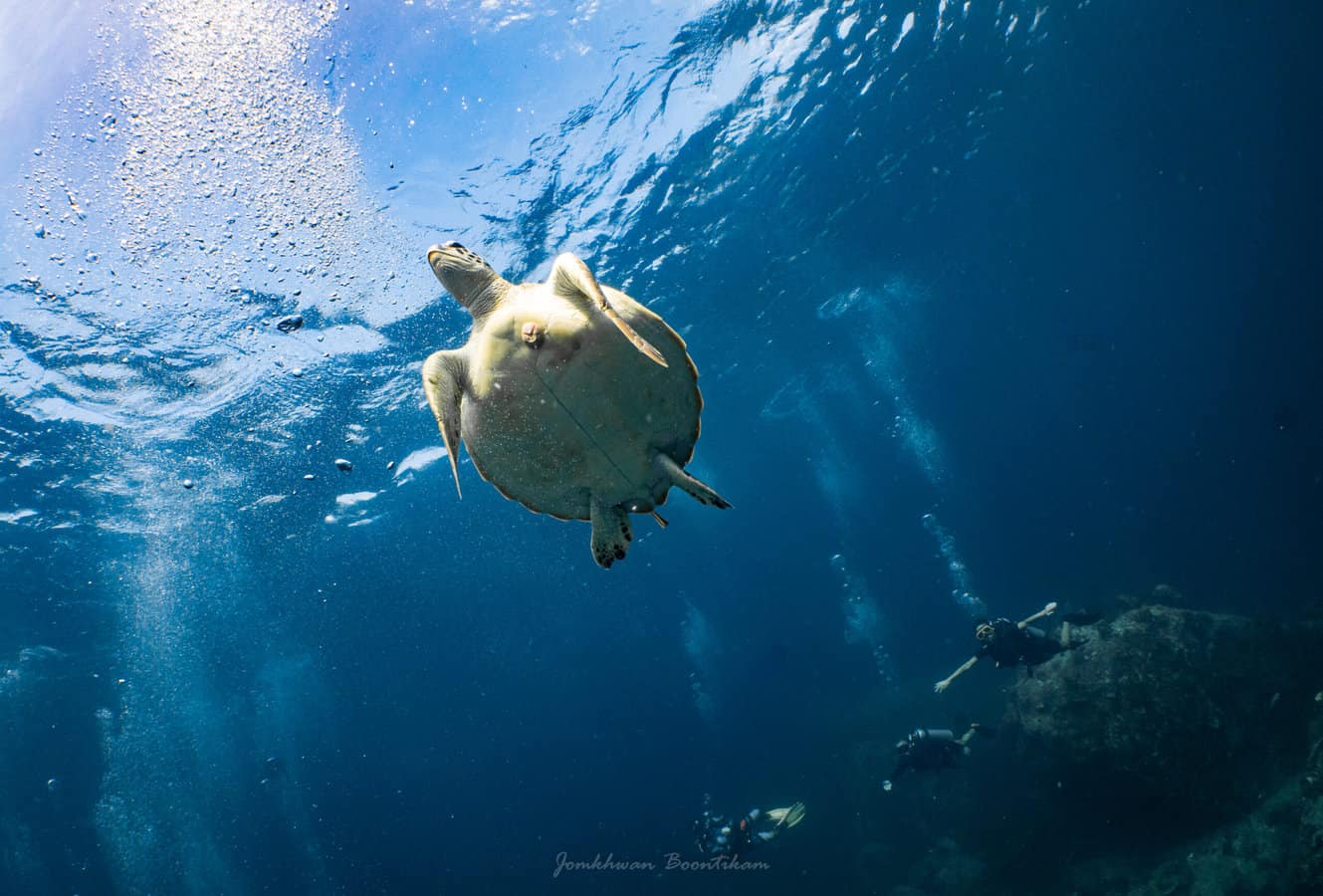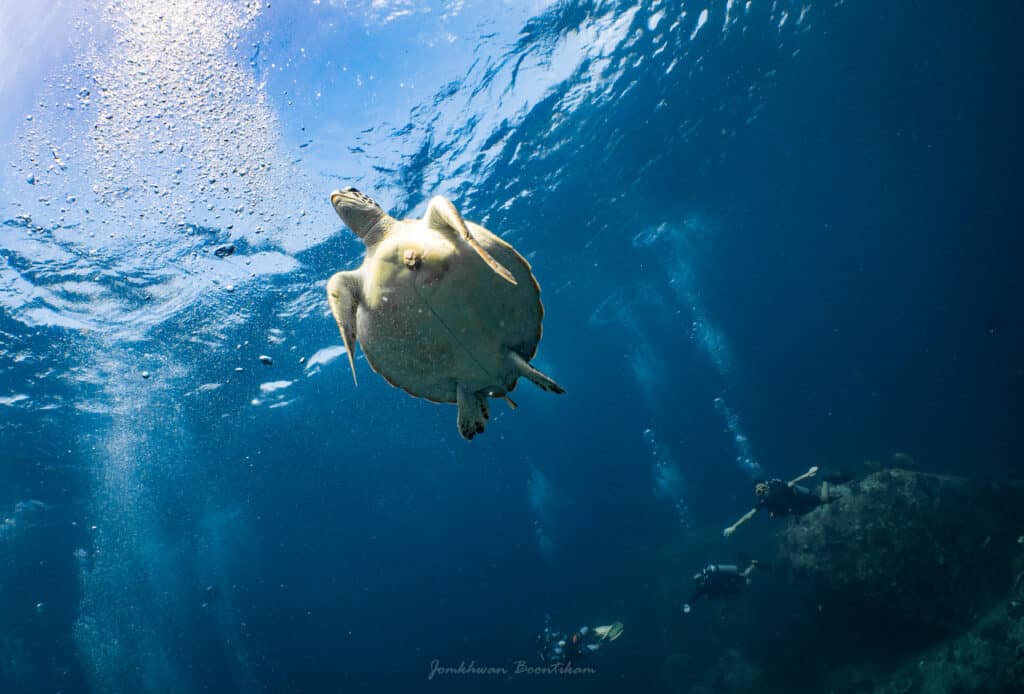 Want To Know More About Koh Tao Diving?
Do you want to know more about a Koh Tao diving course? Feel free to contact us and one of our team of dive professionals will answer any questions quickly to see what scuba program and dive site schedule is right for you. We have a variety of diving courses available with the SSI diving training organization.
How do I get to Koh Tao?
What other activities can I do?
Find out more about the SSI diver training agency here: Dive SSI