Description
First Aid Course
There are many Koh Tao diving courses that help you develop as a diver.  The first aid course is another step towards going Pro in your Koh Tao diving experience.  Or, do you just want to improve your rescue and diving skills?
The React Right course can be combined with other Koh Tao diving courses, such as the Rescue course.  It will give you skills and knowledge to take you closer to your first professional level, Divemaster.  In addition to making you a better, safer, and more responsible diver.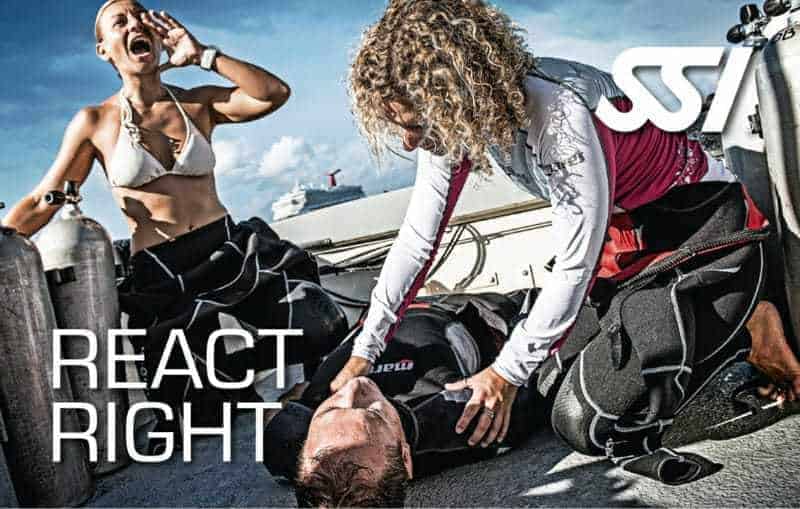 We cover everyday incidents from broken bones to burns through to cardiac arrest.  You will learn skills that can help in normal activities at home or at work, it's not just diving related.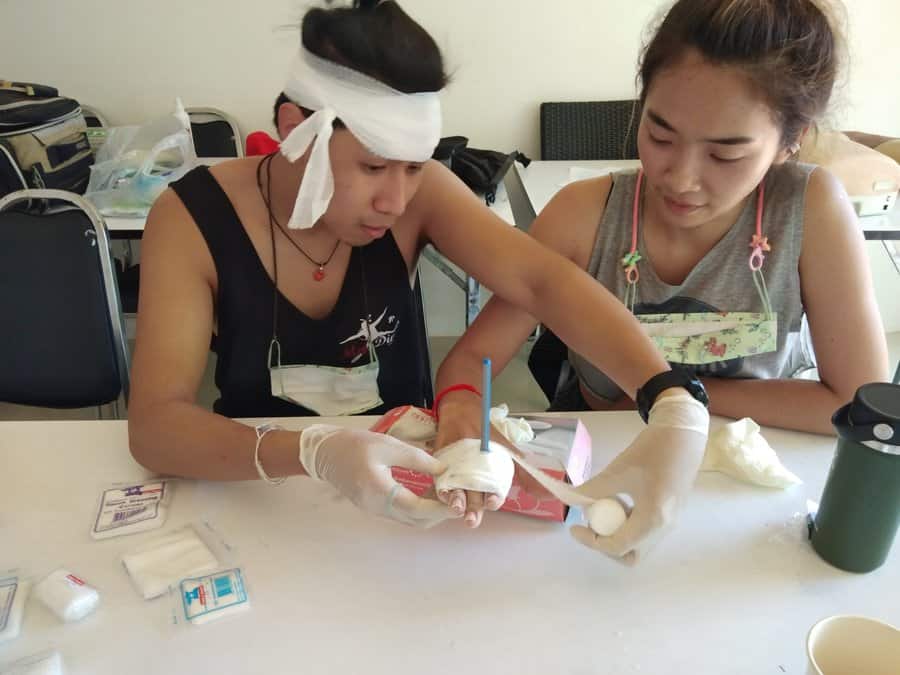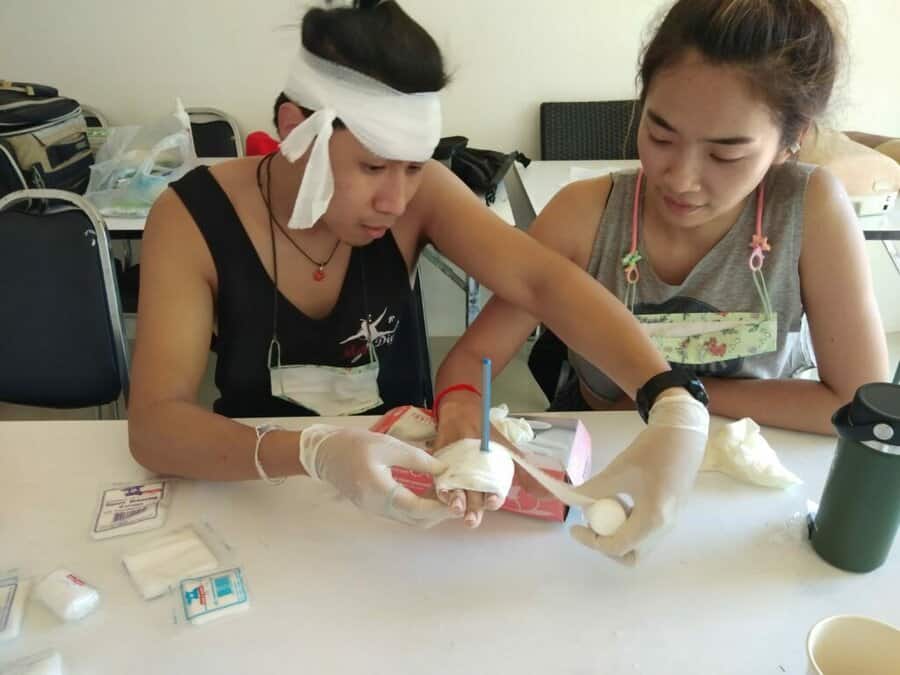 A word on payment …
You can book in advance without paying a deposit to secure your course or diving with or without accommodation and our taxi will collect you for free from the pier.  You will receive a confirmation email within 24 hours by our staff.   We will ask you to confirm your arrival time and the date and the ferry company name.  Similarly, do not worry if you have not booked a ferry yet.  But please note we need 24 hours notice to arrange our taxi to collect you from the pier to avoid any delays in meeting you.
Booking Terms and Conditions
By sending this request and payment you are submitting a reservation for your diving courses.  Ensure that you have read and understood our terms and conditions.
Please ensure that you read the medical form and if you have to answer yes to any questions you will require a sign-off by a diving doctor.  However, while this is available on Koh Tao some pre-existing conditions may require sign-off by your doctor or specialist.  In conclusion, if in doubt please ensure the medical questionnaire is completed before leaving your home country.  Some medical conditions are not suitable for diving and may preclude you from diving.
What Other Courses Can I Do After The First Aid Course?
Want To Know More?
[/fusion_text][/fusion_builder_column][/fusion_builder_row][/fusion_builder_container]