Description
First Aid and Rescue Course
During these 3 days, we combine the First Aid and Rescue courses and you will study additional theory beyond what you have learned in your previous Koh Tao diving courses.
What Happens In The Rescue Course?
Develop your diving knowledge, and practice rescue skills in shallow water that will include responding to diver emergencies, and self-rescue techniques. In addition to recognizing rescue situations.  Think before you act.  Furthermore, you learn accident management, emergency care, and first aid for common aquatic life injuries, problem-solving on the surface and underwater.  Responding to equipment problems and first aid for diving-related injuries.
You will be taught to respond to equipment problems and to give first aid for diving-related injuries.  As well as open water you will need to have a valid First Aid certificate as a prerequisite.  But don't worry if you don't we can also teach this prior to the Rescue course.  The React Right course only takes 1 day.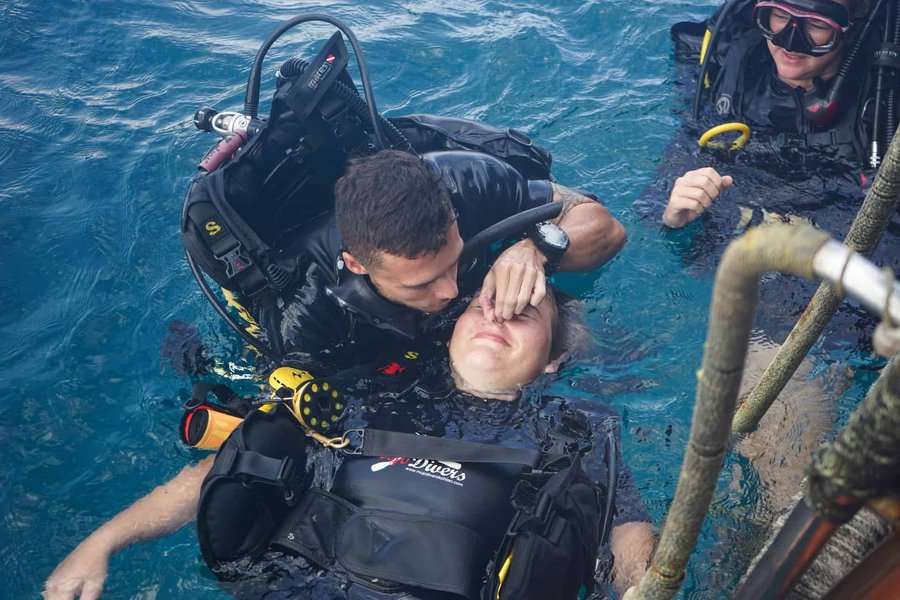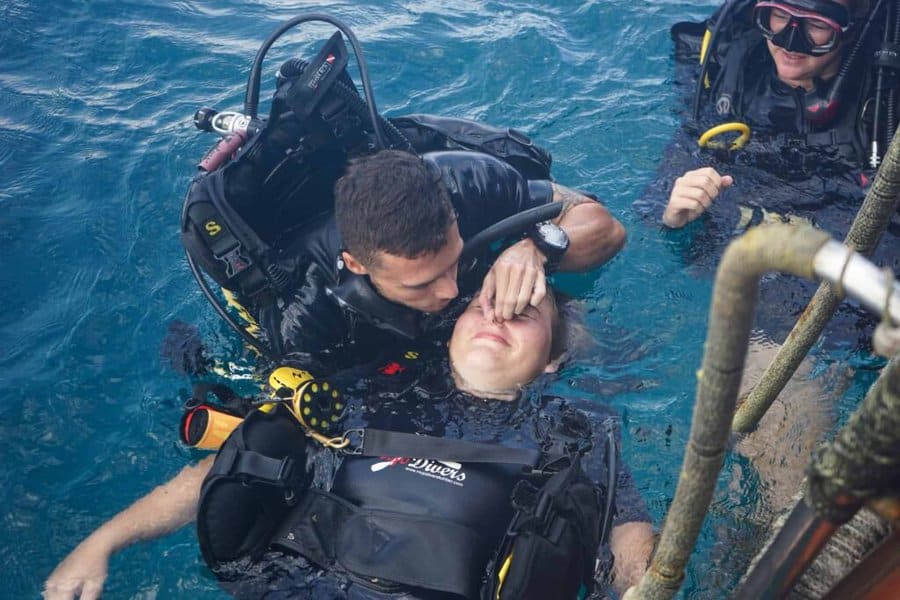 As well as a shallow water session there are 3 open water dives where you will practice new skills in diving scenarios, such as problems with equipment, stressed diver, missing diver, and much more.
We also include an oxygen provider to cover the theory and practical side of administering O2 to an injured diver. If you are thinking of becoming a dive professional it is an essential course to take.
The last day is putting the skills you have learned into practice through diving scenarios.  Sounds like a lot of work doesn't it and it is but it is the best course you will do.  Guaranteed you will be exhausted afterward but you will have a huge smile on your face.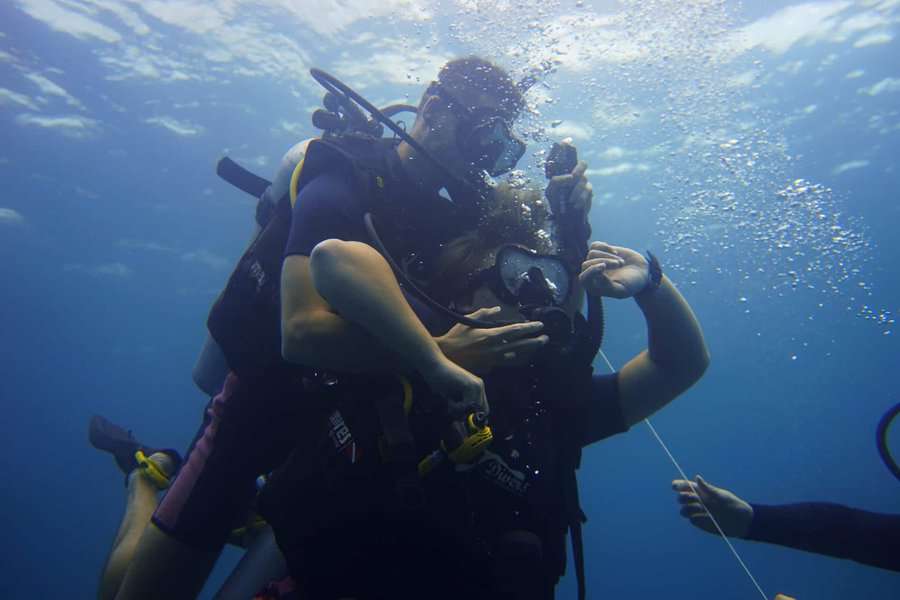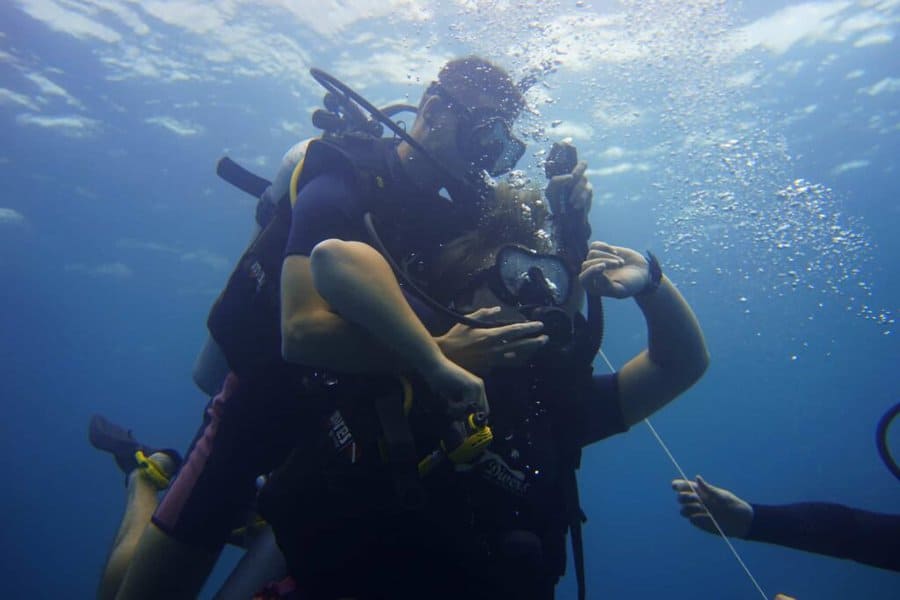 A rescue diver learning how to bring another diver to the surface
A word on payment…
You can book in advance without paying a deposit to secure your course or diving with or without accommodation and our taxi will collect you for free from the pier.  You will receive a confirmation email within 24 hours by our staff.
We will ask you to confirm your arrival time and the date and the ferry company name.  Similarly, do not worry if you have not booked a ferry yet.  But please note we need 24 hours' notice to arrange our taxi to collect you from the pier to avoid any delays in meeting you.
Booking Terms and Conditions
By sending this request and payment you are submitting a reservation for your diving courses.  Ensure that you have read and understood our terms and conditions.
Please ensure that you read the medical form and if you have to answer yes to any questions you will require a sign-off by a diving doctor.  However, while this is available on Koh Tao some pre-existing conditions may require sign-off by your doctor or specialist.  In conclusion, if in doubt please ensure the medical questionnaire is completed before leaving your home country.  Some medical conditions are not suitable for diving and may preclude you from diving.
Want To Know More About Koh Tao Diving Courses?