Description
Divemaster
Have you caught the diving bug and want to get more scuba diving certifications on Koh Tao?  Or just need a long vacation on a tropical island? Or want to take the first step in your professional dive career or have a change of lifestyle?  Taking the Divemaster course is your answer.
You will need 40 logged dives to start the course and a minimum of 60 to finish. However, we like to give you 80 logged dives to give you more experience and coaching.  Moreover, you will have various theory and skill sessions to attend.
In addition, be required to assist with courses with our professional team and have some self-study.  But you can also fun dive as much as you like allowing you to visit Koh Tao's amazing dive sites and learn to navigate them for when you lead fun divers.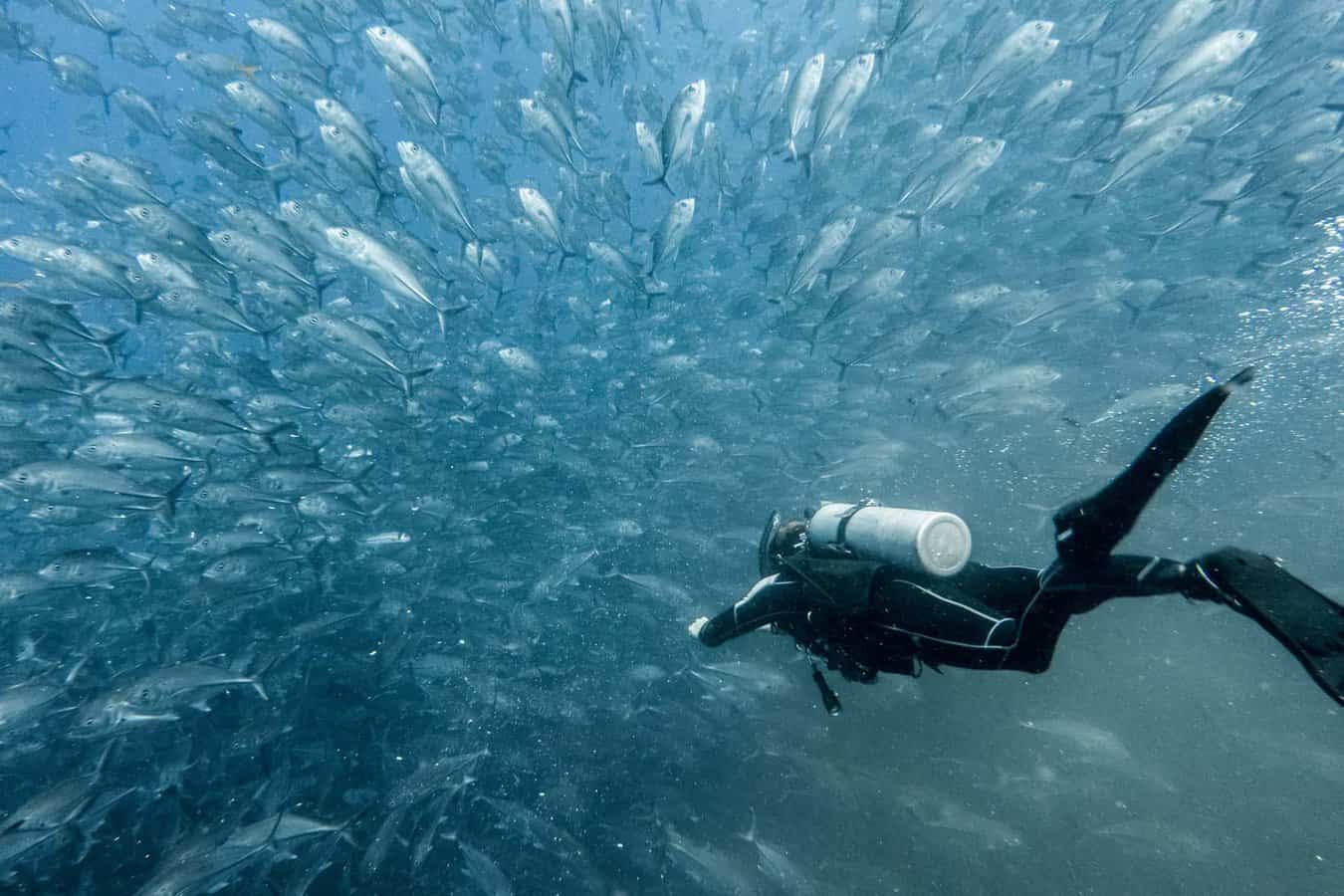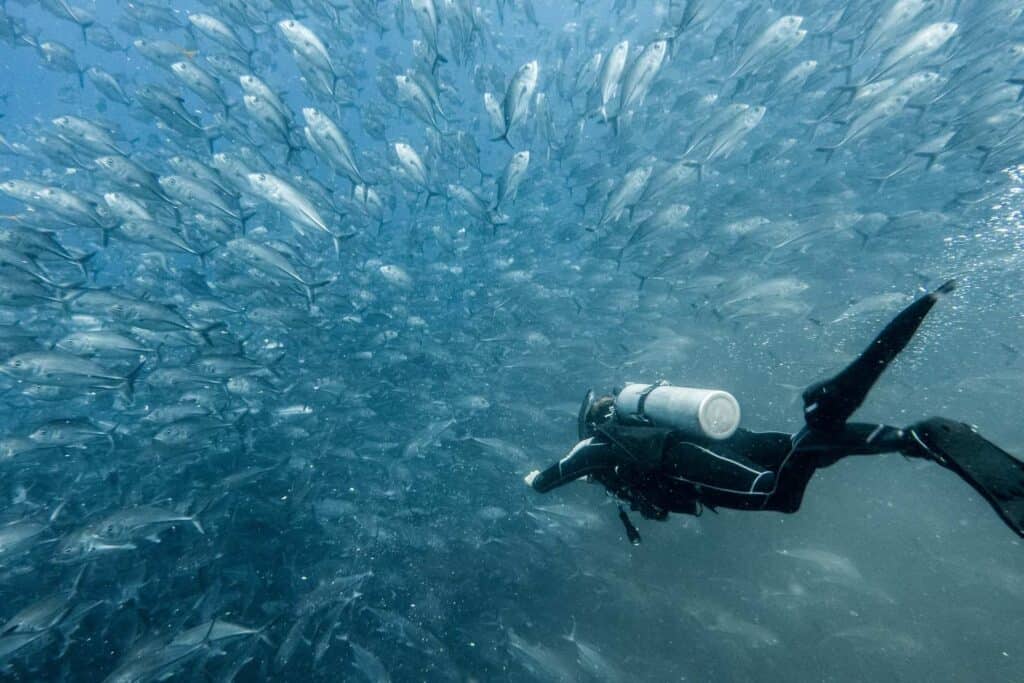 We provide all of the materials you will need for the SSI Dive Guide plus the SSI Science of Diving.   Our relaxed approach means that there is no time limit to complete the course.  The program can be completed in as little as 4 weeks, but we recommend you take at least 6 weeks to 8 weeks.  As there is no pressure to finish, you can take as long as you wish, but 2 to 3 months is better to earn all your diving certifications on Koh Tao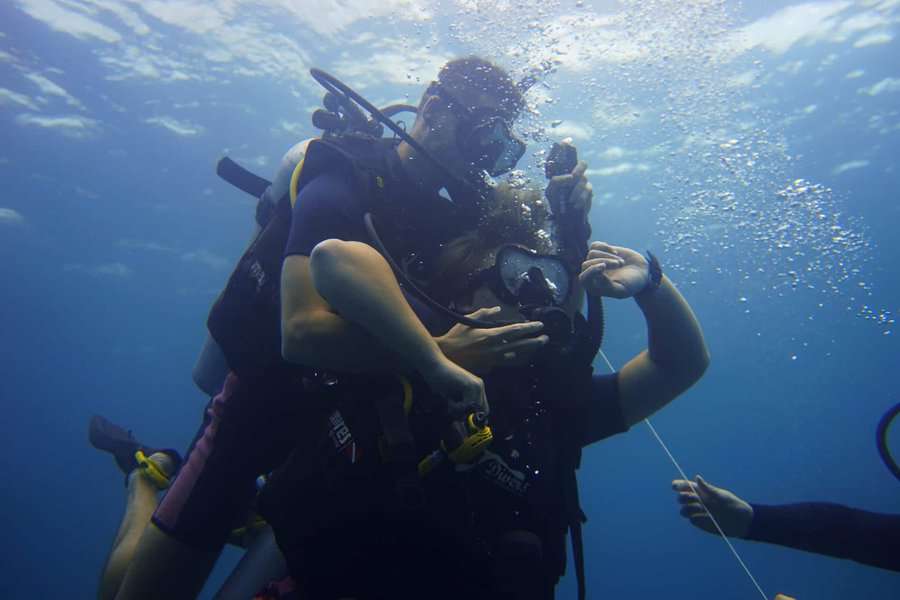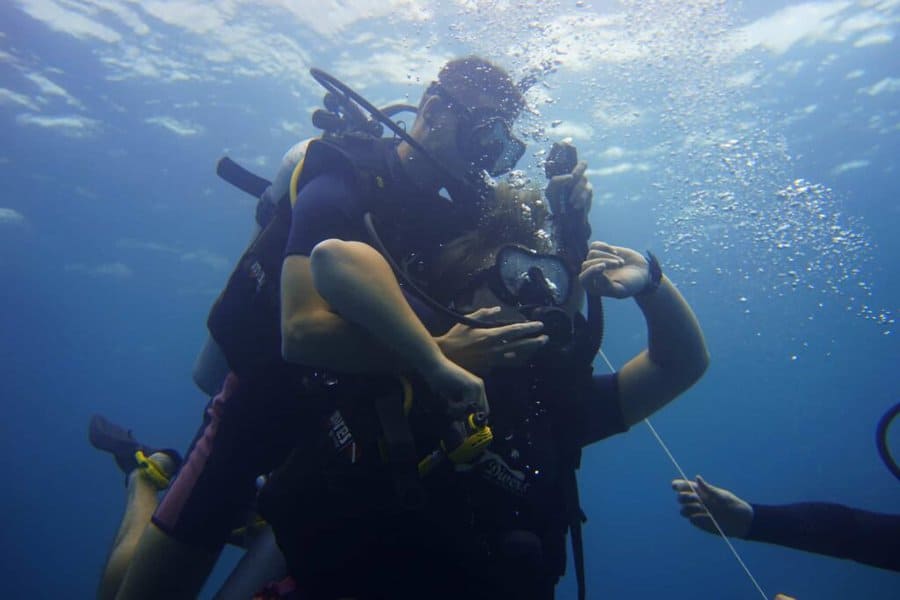 Prerequisites
For the divemaster course you must be at least 18 years old, have both SSI advance open water certification and SSI Stress and Rescue certifications or the equivalent, hold a current CPR, First Aid, and Oxygen Provider qualification (within the last 24 months) and be physically fit for diving. If you don't have these courses yet don't worry we can teach those here.
You will need to submit a current medical signed by a physician within the last 12 months which you can do on Koh Tao.
During the course, you can use our dive equipment but you must have as a minimum your dive computer, compass, surface marker, knife, slate, torch, and whistle.  Koh Tao has the main suppliers here and we offer a discount to all students.
The Lowdown
After becoming certified as an SSI Divemaster you will be authorized to:
Lead certified divers on underwater tours
Supervise both training and non-training-related activities by planning, organizing, and directing dives
Assist an SSI Instructor during the training sessions for any SSI training course
Conduct the Try Snorkel and Snorkeling Programme.
If you want to know more please contact us and one of our senior staff will be happy to answer any questions.
What Is Involved In The Divemaster Course?
You will develop your dive skills and learn to become a professional diver, which includes more than you might think.  Diving logistics, basic equipment maintenance, customer service skills, selling skills, and confidence.  You will have the opportunity to become certified in various different specialty areas, including Deep diving, Enriched Air Nitrox, and Wreck diving.  After all, specialty training is what will make you stand out and allow you to guide customers beyond open water and advanced levels.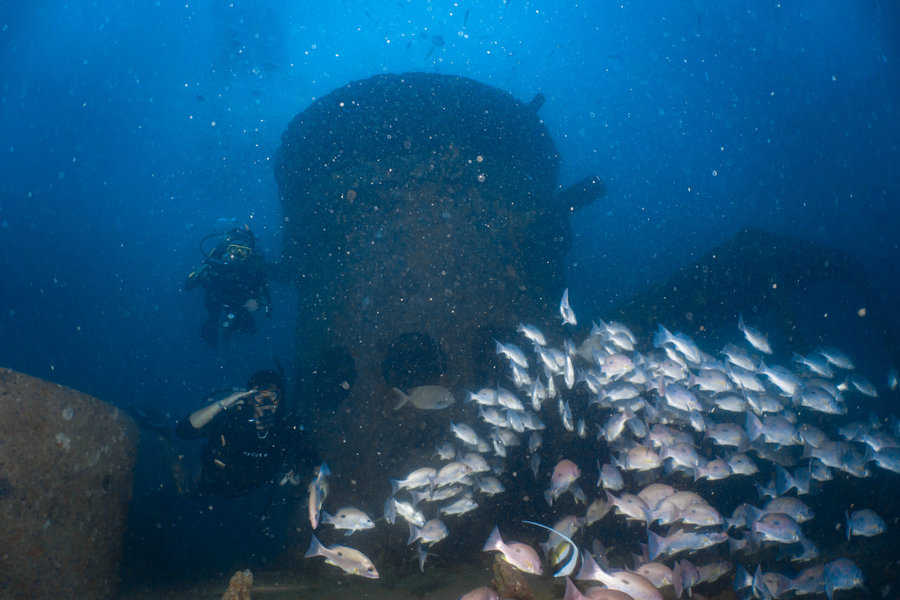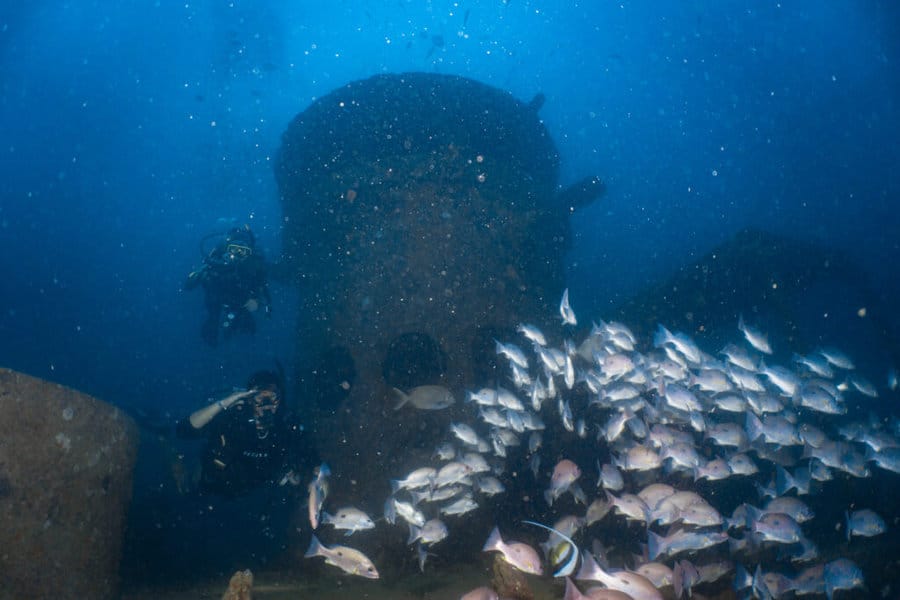 You will have already heard of Koh Tao or maybe spent some time on the island already.  So you know what it has to offer to help you live your dream at the start of your professional diving career.  We can also help with your accommodation there are many choices that can cater to all requirements and budgets during your divemaster course.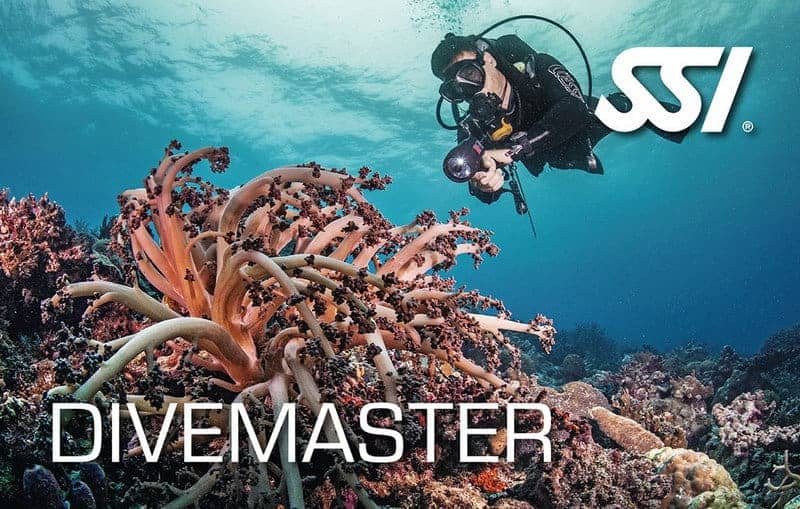 Booking Terms and Conditions
By sending this request and payment you are submitting a reservation for your divemaster course.  Ensure that you have read and understood our terms and conditions.
Please ensure that you read the medical form and if you have to answer yes to any questions you will require a sign-off by a diving doctor.  However, while this is available on Koh Tao some pre-existing conditions may require sign-off by your doctor or specialist.
In conclusion, if in doubt please ensure the medical questionnaire is completed before leaving your home country.  Some medical conditions are not suitable for diving and may preclude you from diving.
Want To Know More About Scuba Diving Certifications On Koh Tao?
Want To Know More?