Description
Scuba Review
Do I need a scuba review before diving on Koh Tao? If you have not been diving for more than a year after your scuba certification or have no experience fun diving in a coral reef, then you may need to complete a scuba review to update and refresh your diving skills, safety standards, and dive theory. Check out our guide to see if you need a scuba review.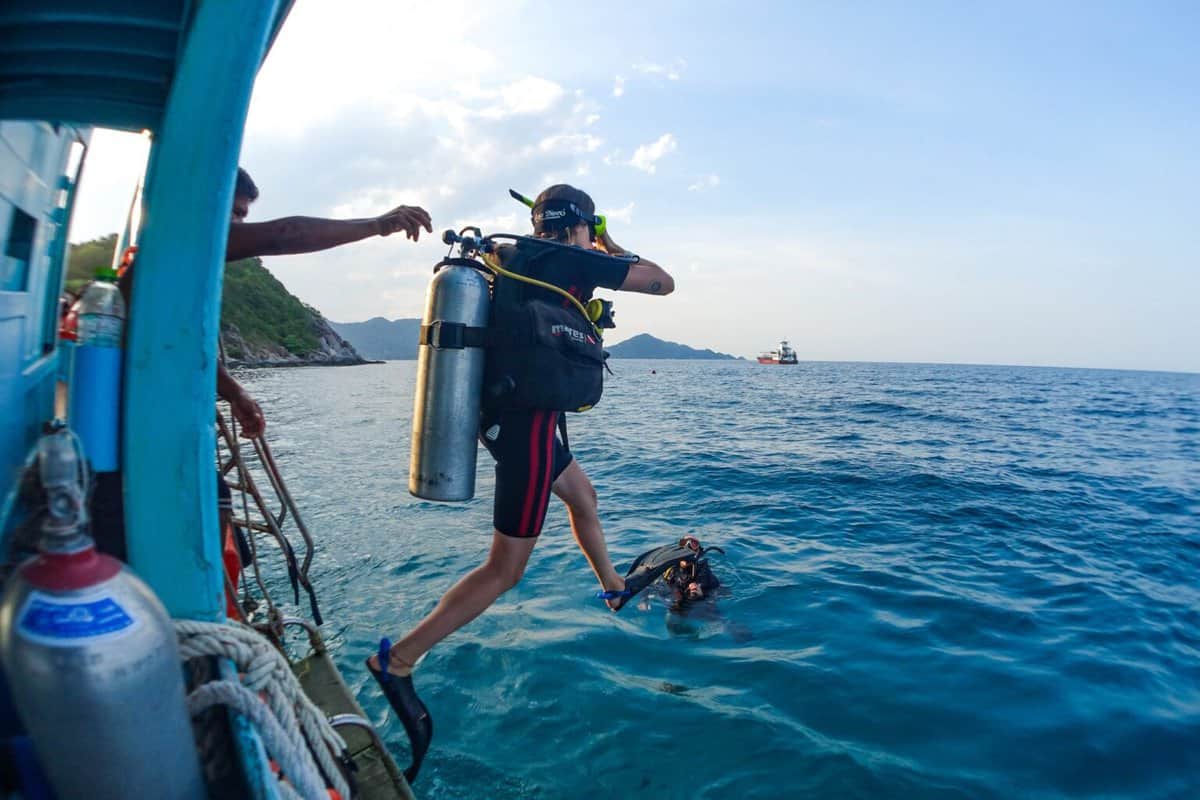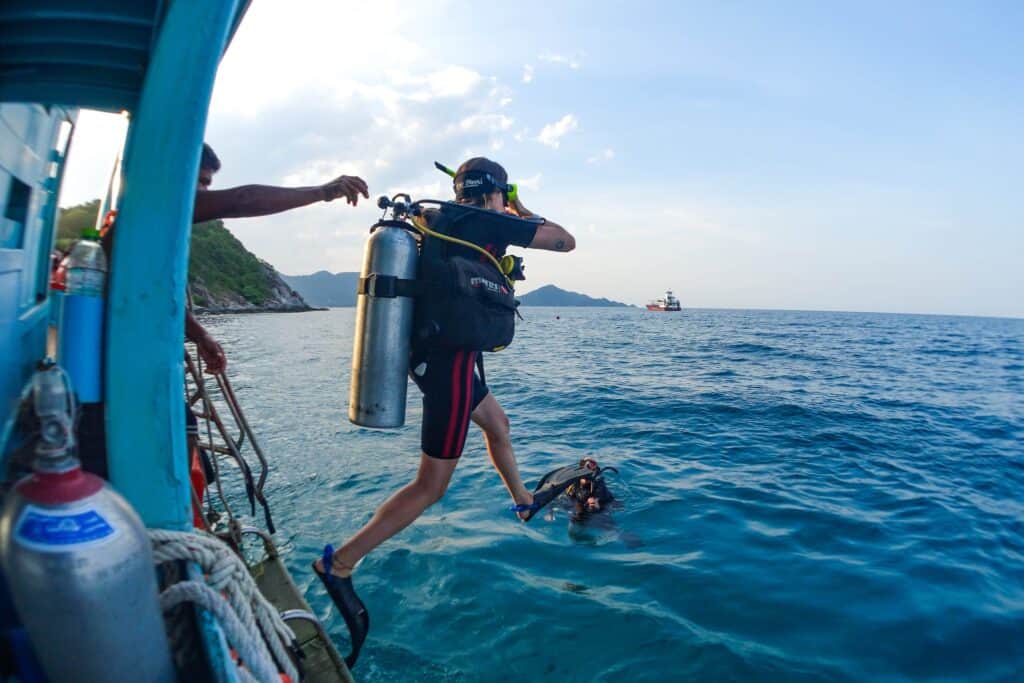 How Does The Scuba Review Programme Work?
The scuba refresher 1-day program starts at 11 am you will go through basic dive theory, hand signals, and scuba gear.  You go diving on the afternoon boat to one of Koh Tao's sheltered bays with calm, shallow water.
After a dive briefing, and buddy check you do the basic scuba diving skills and review the emergency procedures with a dive professional in shallow water or confined water. We use professional instructors not just a divemaster as they have more training, scuba knowledge, and skills.
If you want to practice more dive skills that is up to you and your instructor in the time available. It is the same basic skills you learned in the open water course and some new ones if it has been a few years since your diving certification.
All just to make sure that you are safe to dive and comfortable with your scuba equipment, buoyancy control, and the marine environment.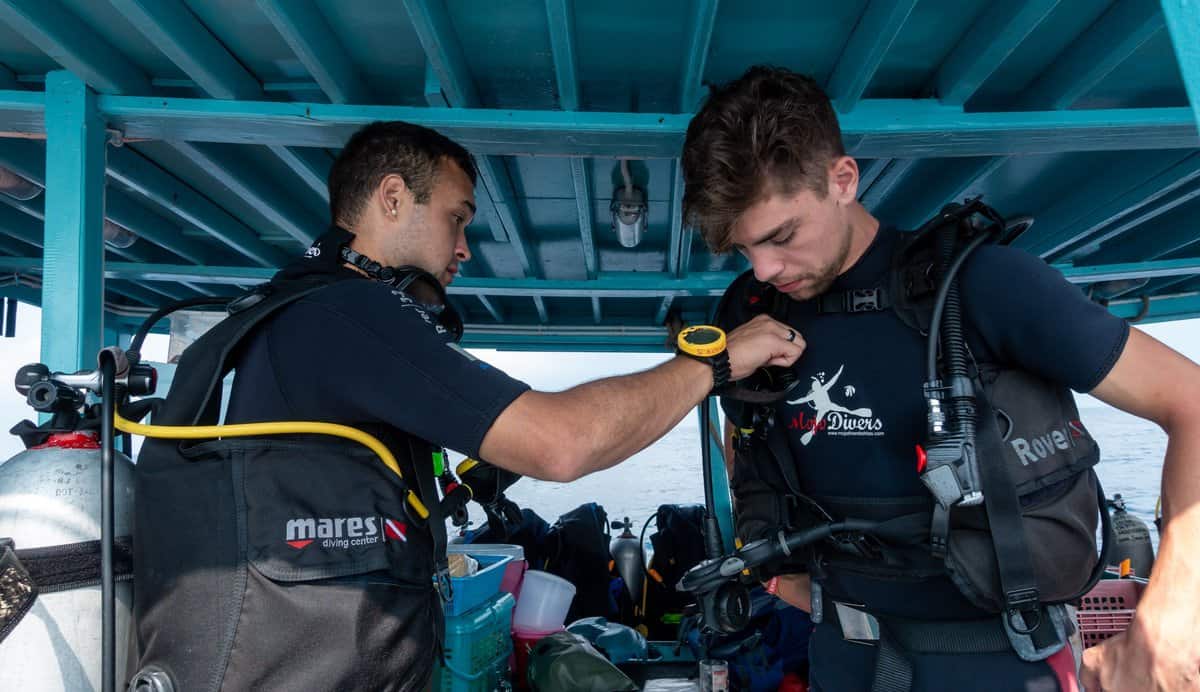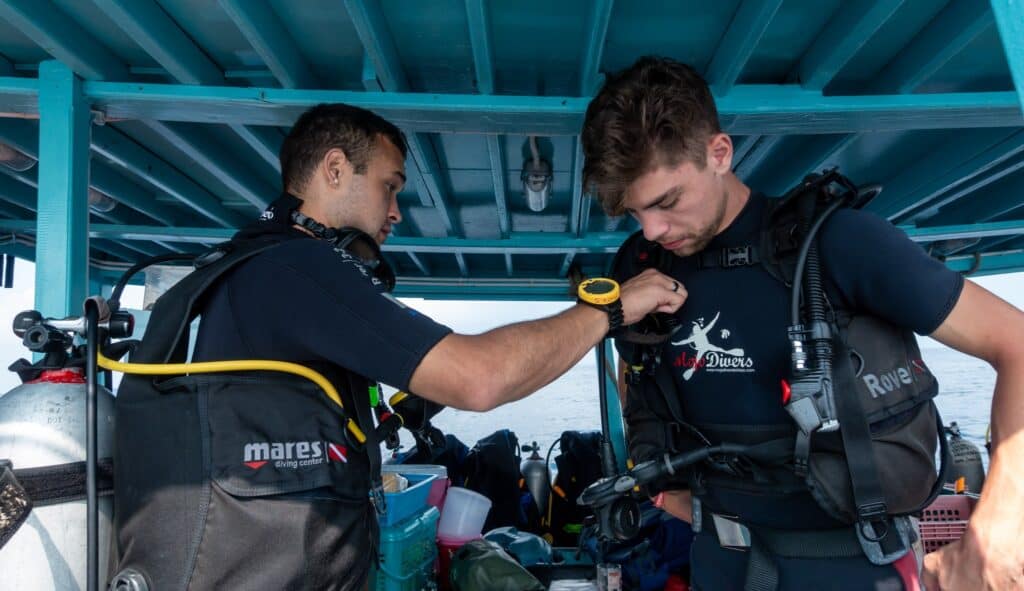 Once the skills are completed and have some time left you then start a short fun dive to practice your neutral buoyancy.
At all times your instructor will be with you to keep you safe as you explore the underwater world and Koh Tao's marine life at one of our nearby dive sites such as Japanese Gardens, Mango Bay, or Aow Leuk.
For a few months of the year, the conditions on Sairee Beach are also ideal for practicing the skills for scuba reviews or we use a swimming pool. Sometimes this can be a better option so talk to the staff when you sign up about what works best for you.
What Happens After The Skills Practice?
As we do two dives on the afternoon boat you will then make a second fun dive to enjoy what Koh Tao has to offer. We are surrounded by dive sites for all levels of divers with blue waters, warm temperatures, and amazing marine life. Hopefully, you will continue diving around Koh Tao and explore the different sites we have to offer.
You may want to do another diving certification while on Koh Tao such as the Advanced course. Ask your instructor or the professional dive shop staff for advice on further dive courses. The scuba review with 1 fun dive costs 2,400b.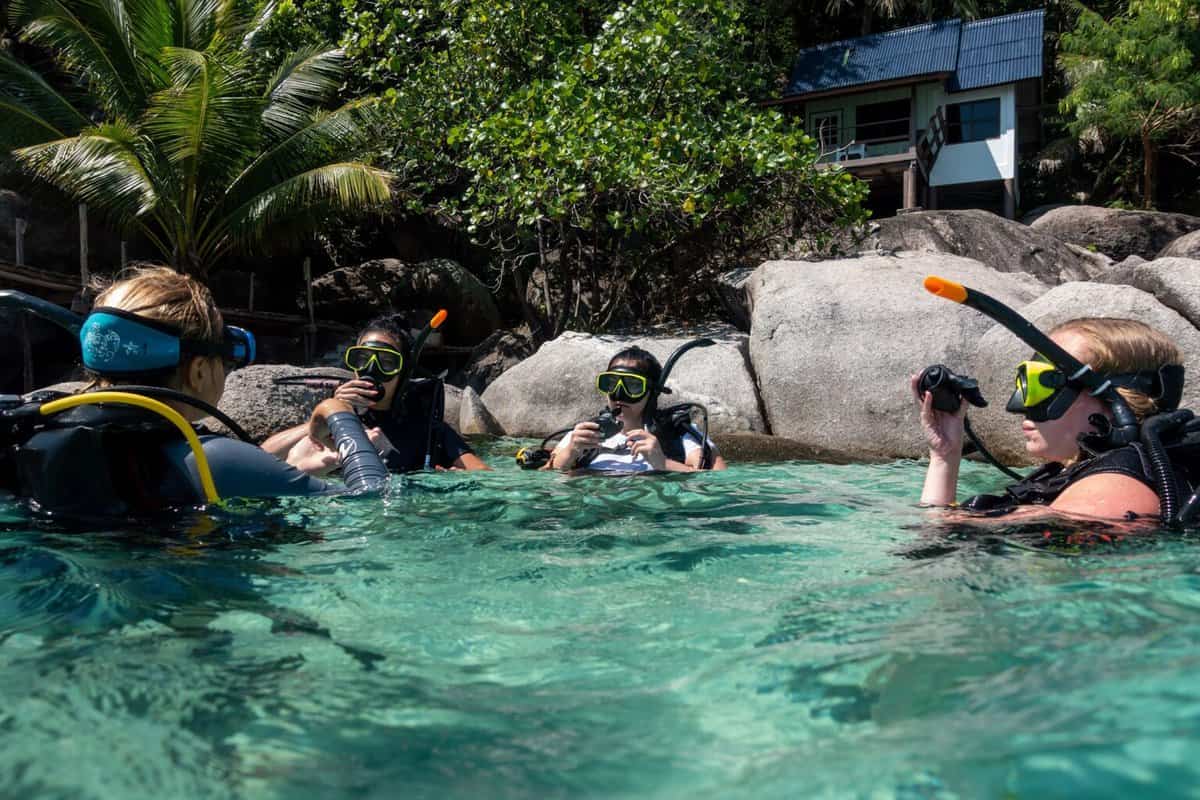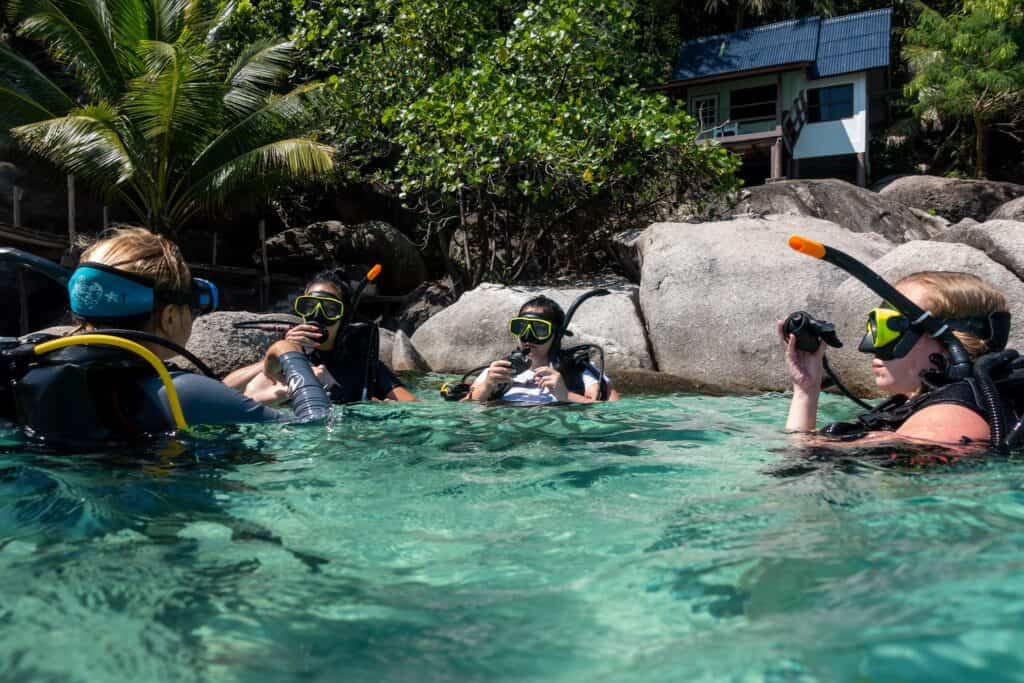 Practicing diving skills in shallow water on Koh Tao
What Can I Do After My Scuba Review?
There are plenty of diving courses you can do on Koh Tao, see the links. Or just dive for fun at our beautiful dive sites! No skills, no reading you just enjoy the stunning dive sites Koh Tao has to offer as a vacation for diving.
We have a mix of shallow dive sites for beginners, sheltered bays, artificial reefs, swim-throughs, caves, huge pinnacles, and deep sites down to 40m, like Chumphon Pinnacle. Even a wreck or two to explore such as HTMS Sattakut for advanced diving. There is a dive site to suit everyone.
Our tropical island in Southeast Asia has granite pinnacles with deeper depths, like Shark Island or Green Rock. Or shallow bays with beautiful beaches, sandy bottoms, and amazing soft coral reefs with abundant marine life, like Mango Bay or Aow Leuk. Plus swim-throughs, and artificial reefs placed around the island.
We have a range of accommodations, from cheap AC dorm rooms or private rooms by the beach, please ask for availability.
What makes us different from the other Koh Tao dive schools? With our own dedicated dive boat, equipment, compressor, and tanks we can choose the best dive sites to suit our customers. We do not have to share boat space with others and can go where the best diving is with no fixed schedule.
We go straight from the beach to the diving boat, so everything is quick and easy. Plus having a small boat enables us to get closer to the dive sites and shores. Meaning no long surface swims, unlike the others with the bigger boats. Sometimes small is best!
Do you want to know more about a Koh Tao diving course? Feel free to contact us and one of our team of dive professionals will answer any questions quickly to see what scuba program is right for you. We have a variety of diving courses and dive certifications available with the SSI diving training organization.
How do I get to Koh Tao?
When is the best time to dive on Koh Tao?