Description
SSI Instructor Training
Would you like to expand your work opportunities as a dive professional or start a brand new career?  Do you love diving and want to spread that love around?  Becoming an SSI diving instructor is the answer for any passionate diver.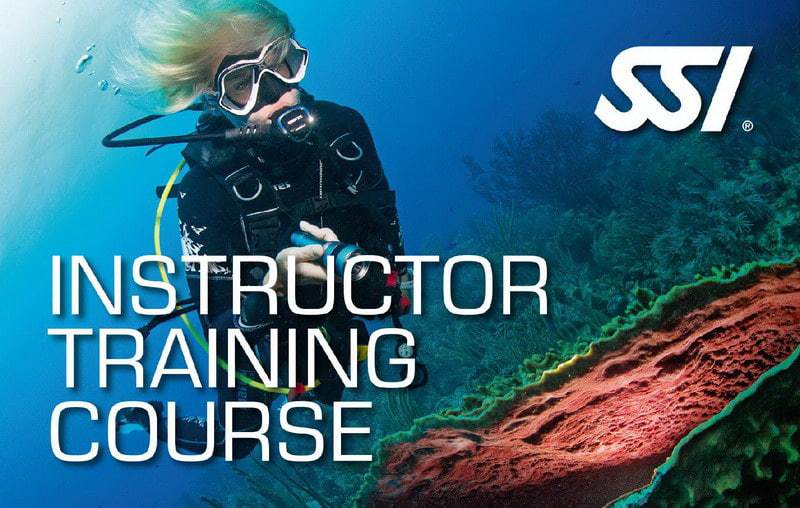 What Is The Instructor Training Course About?
The Instructor Training Course prepares you as a dive professional to teach students how to dive and it includes the Assistant Instructor course. The course focuses on SSI's teaching methodology and system, group control in both academic and in-water teaching using a roleplay format.  In addition to the business of Scuba Diving. Furthermore, we will teach you about different marketing techniques, legal aspects, and ecological considerations.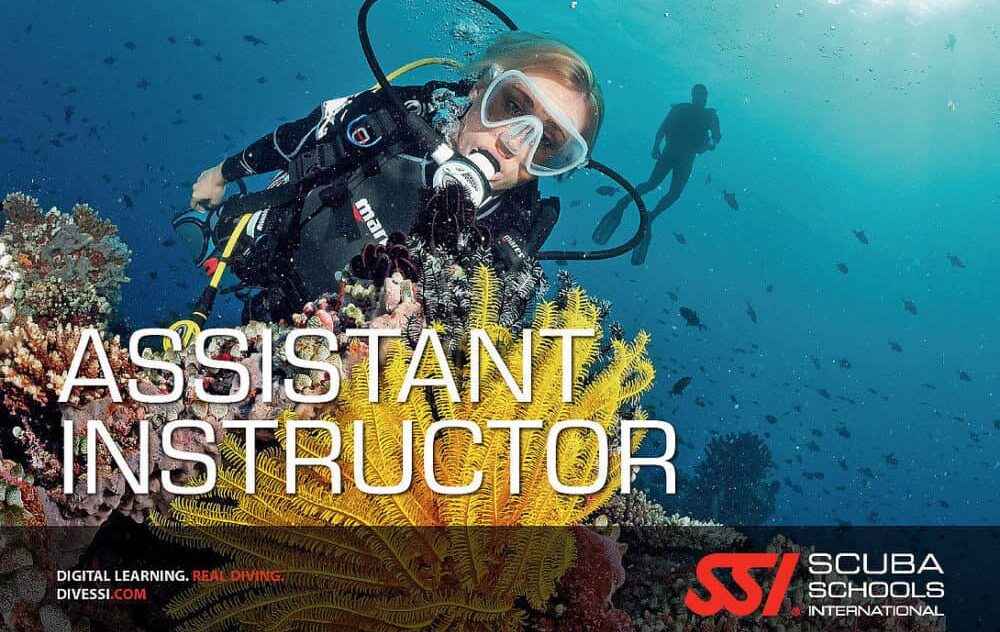 It is a comprehensive 12-day course with 2 extra days for additional training as needed.  During the course, you will learn how to teach recreational Scuba diving courses and be prepared for the Instructor Evaluation. The course is scheduled so that directly after completing the ITC, you can join one of the monthly Instructor Evaluations (exams) held here on Koh Tao. After successfully passing the exam, you will be an SSI Open Water Instructor.  Ready to teach the Basic Diver, Open Water Diver, Advanced Adventurer, Diver Stress and Rescue, and Enriched Air Nitrox courses, as well as the Dive Guide program.
What To Do Next?
Should you want to advance your career, you can become an Advanced Open Water Instructor by completing various Specialty Instructor ratings, either by co-teaching courses or attending a seminar with an Instructor Trainer.
A word on payment …
You can book our instructor training course in advance by paying a deposit to secure your place with or without accommodation. Our taxi will collect you for free from the pier and bring you to our shop to complete the registration.  You will receive a confirmation email within 24 hours from our staff where we will ask you to confirm your arrival time and the date and ferry company name.  Do not worry if you have not booked a ferry yet.  However, please note we need 24 hours' notice to arrange our taxi to collect you from the pier to avoid any delays in meeting you.
Booking Terms and Conditions
By sending this request and payment you are submitting a reservation for your instructor training course.  Be sure that you have read and understood our terms and conditions.
Please ensure that you read the medical form and if you have to answer yes to any questions you will require a sign-off by a diving doctor.  While this is available on Koh Tao some pre-existing conditions may require sign-off by your doctor or specialist.  If in doubt please ensure the medical questionnaire is completed before leaving your home country.  Some medical conditions are not suitable for diving and may preclude you from diving.
Do You Want To Know More About Koh Tao?
Want to know more?
Find out more about the SSI diver training agency.
Dive SSI