HTMS Sattakut Wreck Dive
Thinking about doing your open water course this year? If you are making plans to come to Thailand to earn a scuba diving certification, Koh Tao should be on your bucket list. Along with the Full Moon Party on the neighboring island, yes those are still happening.
Why not continue your scuba diving on Koh Tao, for instance, and complete your Advanced Course after your open water course? Then you will be able to dive Koh Tao's famous HTMS Sattakut wreck.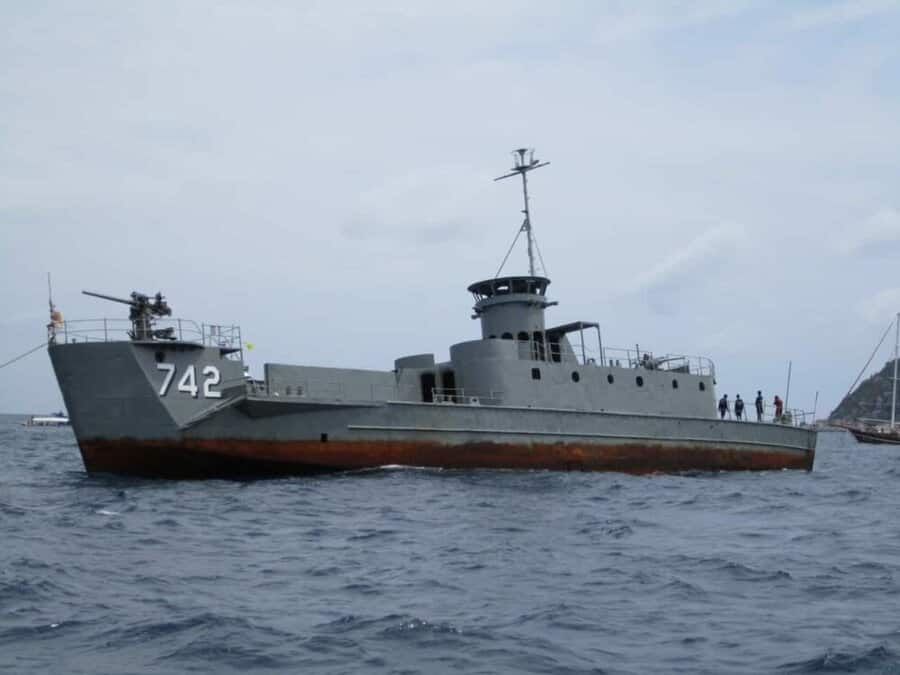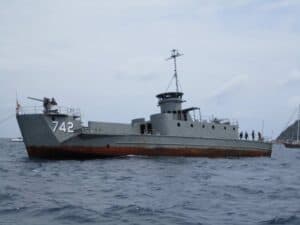 What Is The HTMS Sattakut?
The wreck is HTMS Sattakut 742, an American WW II landing craft that was given to Thailand after the war and became a Landing Craft Infantry. Decommissioned and sunk off on purpose on Koh Tao in June 2011 to become a diver training site.
But there was a problem while it was sinking. As a result, it had to be re-oriented and now the bow faces north, so it is very easy to navigate. In Chumphon Marine Park on the mainland, there is a sister ship, the HTMS Prab 741 which can be reached by dive shops in Chumphon or Hua Hin.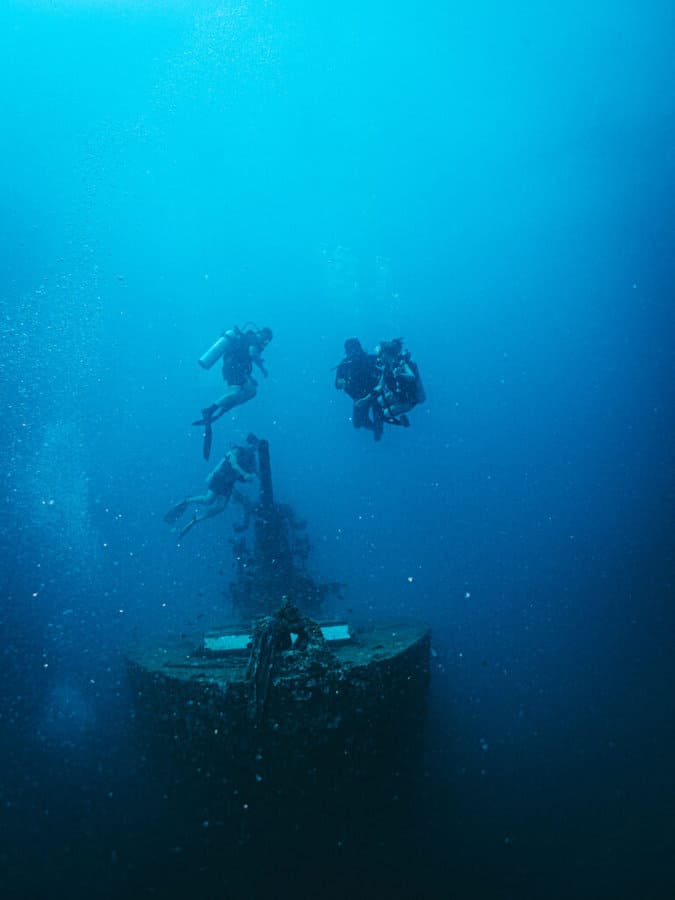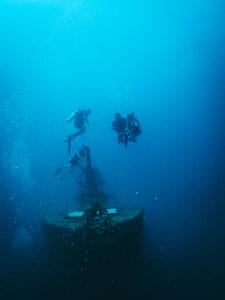 The Sattakut is 48m long and 7m wide, the bridge is roughly 19m deep and the bottom is at 28m, depending on the tide so it could be deeper than 30m. In addition, about 10m from the bow to the north is Hin Pee Wee, a group of submerged rocks, which is generally where our dive boat moors up.
This dive site can be enjoyed by those on their open water course as well as the advanced.
Thermoclines can affect your visibility on the Sattakut wreck dive has become a haven for the fish and corals are starting to grow. You can see big snappers hiding inside the wheelhouse.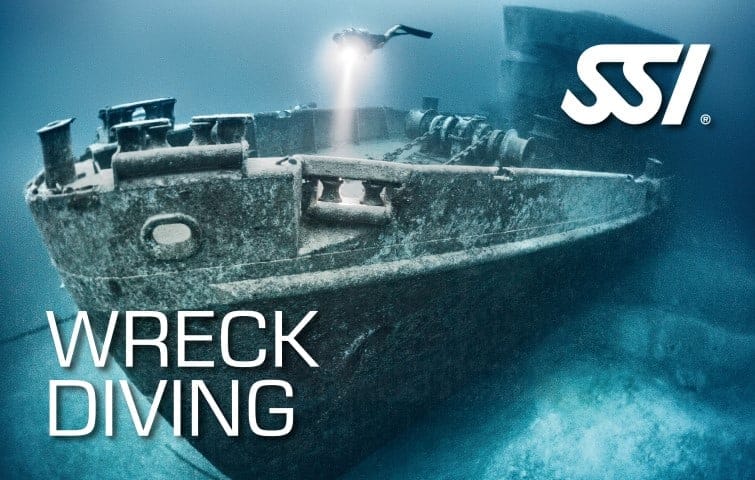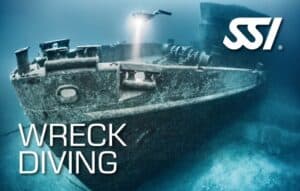 How To Dive Safely On The Sattakut Wreck?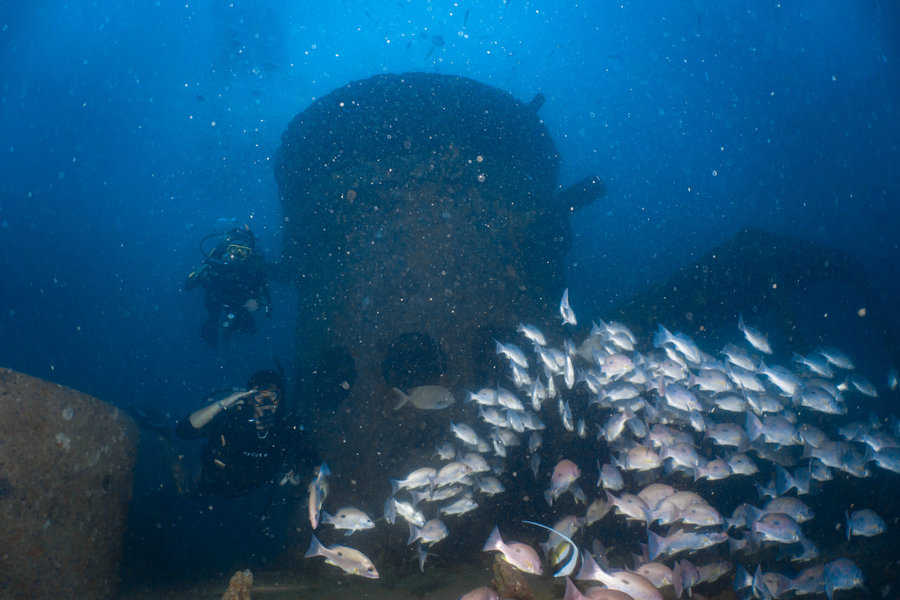 Find out how to safely dive on a wreck by completing the Wreck Specialty course and using the Sattakut as a training dive. It costs 7,500, and you learn how to survey the outside of a wreck and become aware of any hazards that you need to deal with. But on this course, you are not allowed to go inside, that takes additional training and knowledge.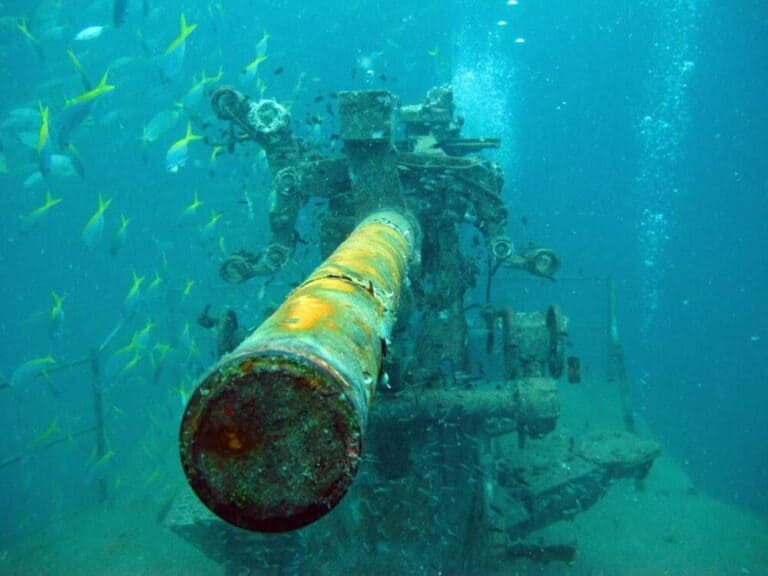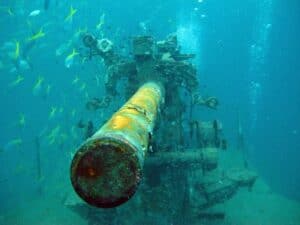 You can go even further and complete the Advance Wreck Specialty. You will plan your Sattakut wreck dive in great detail to deal with the hazards and potential hazards of diving inside a wreck. There are many possible hazards that you might not even think of.
As the wreck is below 18m you will need to be either an Advanced diver or a Deep diver, the Nitrox specialty will also be a bonus because you will get longer to spend time at the wreck's depth.
How Do I Sign Up For The Sattakut Wreck Dive On Koh Tao?
Want to dive the Sattakut wreck or you are interested in more scuba certifications on Koh Tao contact us and one of our team of dive professionals will answer any questions quickly to see what scuba program is right for you. We have a variety of diving courses available with the SSI diving training organization.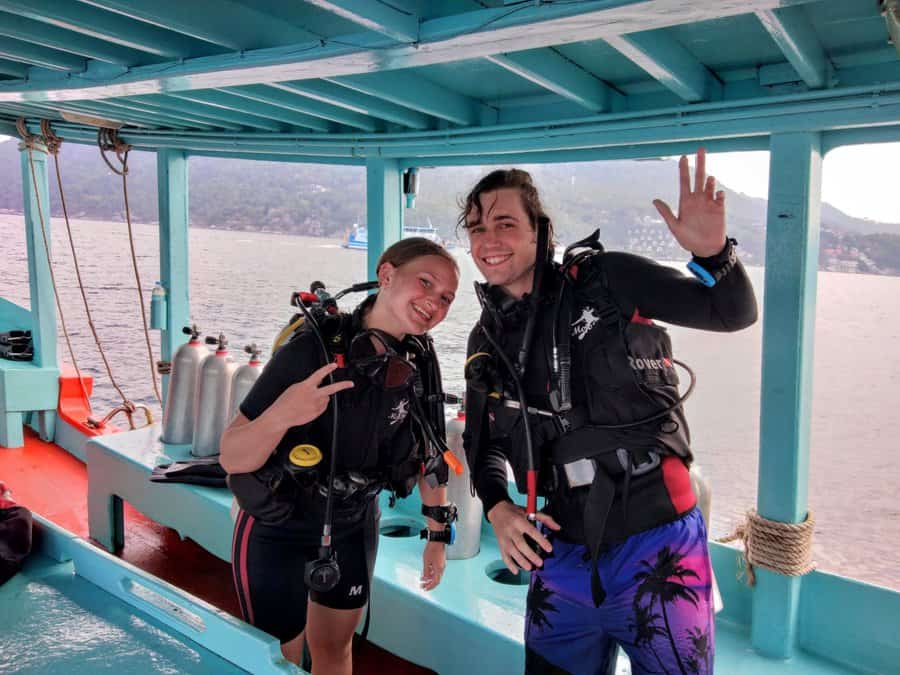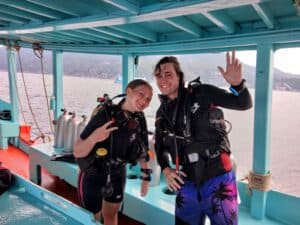 What Other Scuba Certifications Can I Get On Koh Tao?
After diving the Sattakut wreck there are many other training courses you can do as well as fun dives.
Nitrox Speciality
Advanced Course
Deep Specialty
Rescue Course
Fun Dives
Want To Know More?
How do I get to Koh Tao?
When is the best time to dive on Koh Tao?
Find out more about SSI here: Dive SSI