Koh Tao diving has a year-round dive season with a diverse array of marine life and calm blue waters in the Gulf of Thailand.  A small island with a relaxed atmosphere and easy transport links makes Koh Tao the prime location in South East Asia for scuba diving.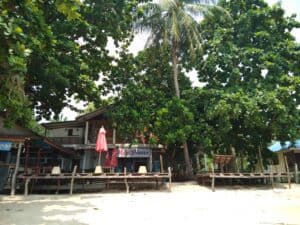 Our dive shop is located at the north end of the popular Sairee Beach, right on the beach.  Koh Tao is a small island that is literally surrounded by dive sites, with a year-long dive season we can dive 7 days a week, 52 weeks a year so no matter when you are visiting Koh Tao you can always get your diving certification.
Our skilled and experienced staff work with small groups of customers, normally at a ratio of four customers to one instructor so they can provide the best diving experience and ensure personal service.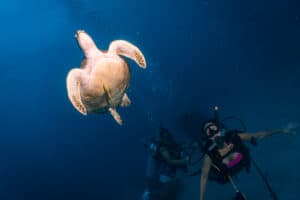 As a responsible Koh Tao diving school we are dedicated to safe, responsible diving practices and understanding the importance of respecting the sensitive marine environment and pride ourselves on high standards of safety with professional and friendly training.
The resort can provide for all your accommodation needs.  From budget dorms to AC bungalows.  A newly opened beach bar, a small restaurant plus or the local services are very close by.
How do I Get to Koh Tao
What activities can I do if not diving on Koh Tao.
Find out more about the SSI diver training agency.
What is the difference between SSI and Padi?