Description
Try Scuba Diving In 1 Day
Never tried scuba diving before but want a scuba diving experience or just have a short vacation time? Do not have time to complete the full open water course but want to go for a dive in a safe environment and learn the basics of scuba diving on Koh Tao?
Then the try scuba dive program in shallow waters at one of our stunning dive spots is just right for you. This 1 day entry-level diving experience gives you the opportunity to discover scuba diving and experience the marine world without committing to a longer course.
How Does Discover Scuba Diving Work?
One of our professional instructors will give you a thorough explanation of how we will interact responsibly with the aquatic life. The basics of diving and communication procedures underwater will introduce you to your scuba diving equipment. Followed by a short quiz.
Then you will head out to one of our island's sheltered bays such as Japanese Gardens or Mango Bay in our dive boat to begin your dive experience where you will have 1 dive with the option of a second scuba dive. We are sure you will love your Koh Tao diving experience and that you will want to make a second dive.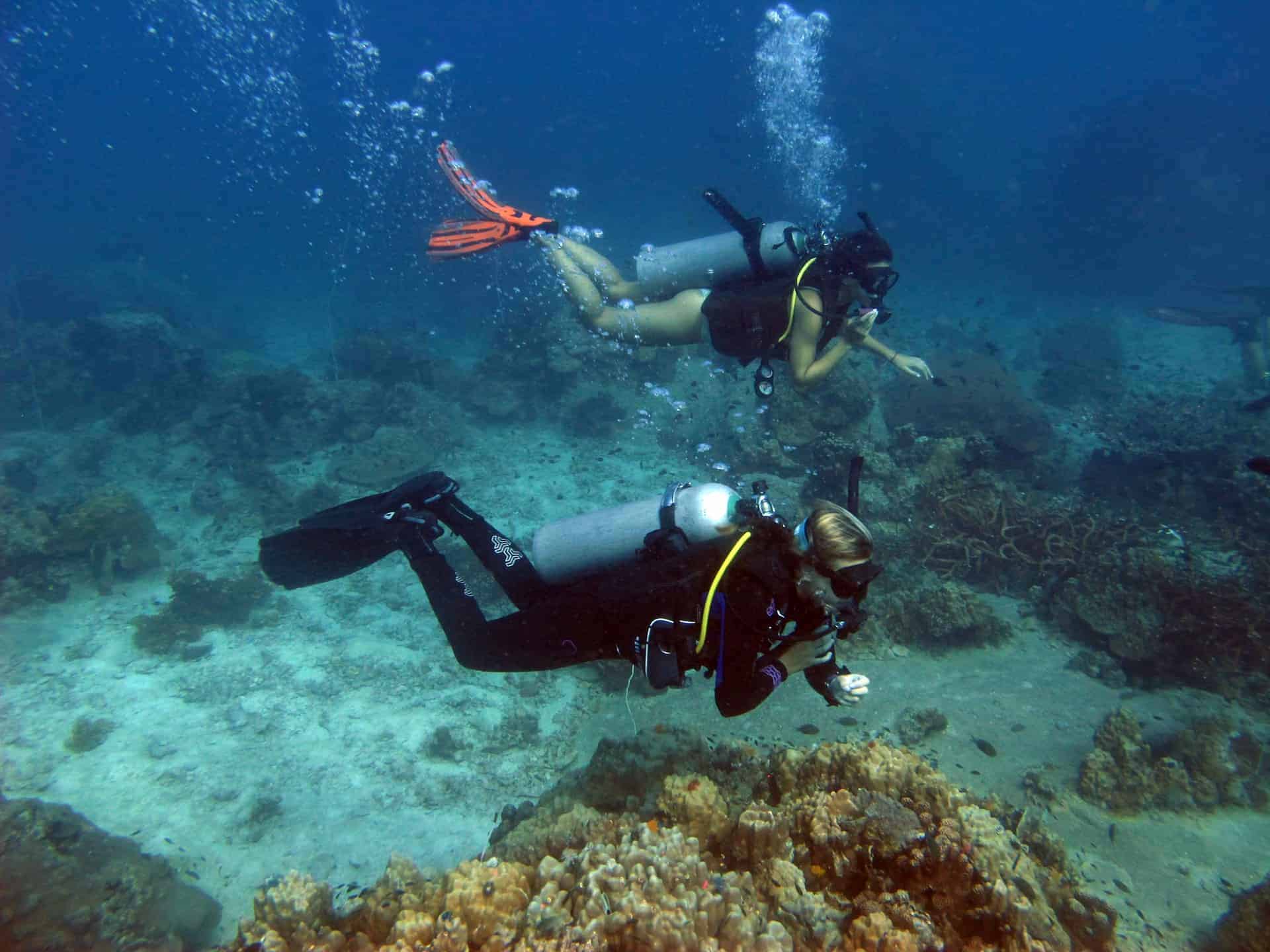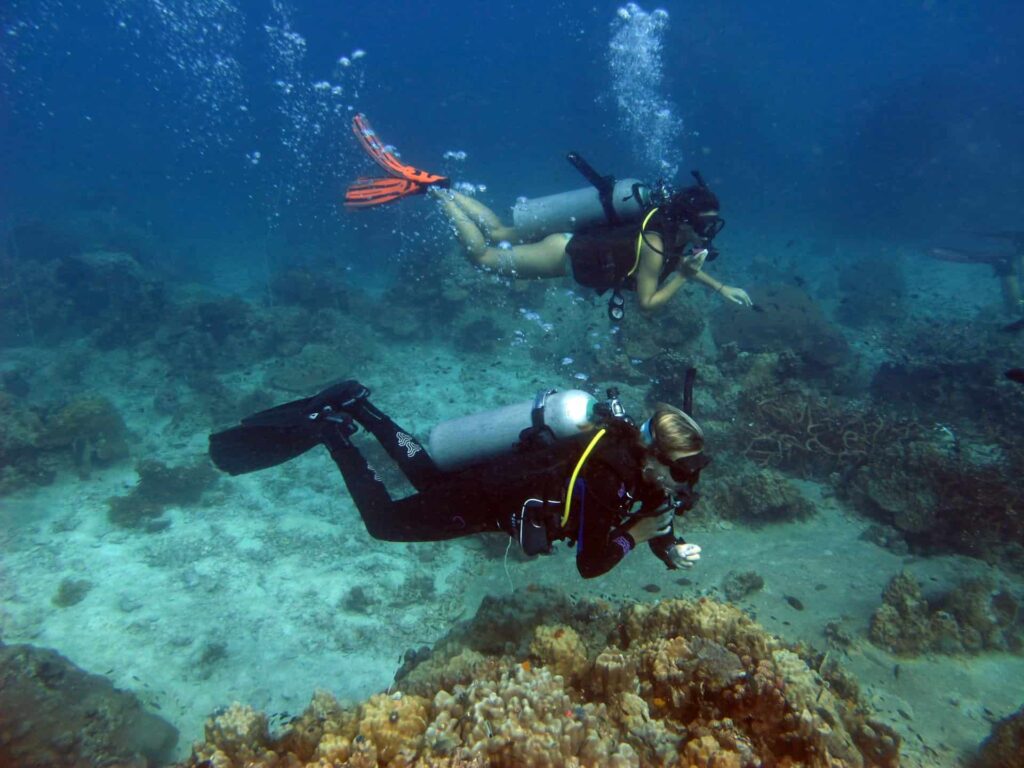 How Do We Do It?
For the 1-day experience, we meet at 10.30 am to complete the paperwork and theory with a dive professional who will describe the diving skills, scuba equipment, dive briefing, and practices.  Once signed up you also get free dive insurance for the day through SSI's insurance partner, Dive Assure.
To keep you safe at all times, we start in very shallow water and one of the nearby dive sites and practice a few basic safety skills. The try scuba diving program is conducted in very small groups of not more than 4. And you are under constant supervision by a professional instructor at all times.
Once you are feeling comfortable with the skills underwater we will show you around one of our amazing dive sites. Discover the underwater world and marine life together in water no more than 12m deep.
You do not have to go that deep, we keep you where you feel safe, and after everything is completed you would have earned the Basic Diver dive certification. It's a great way to discover scuba diving, you will have an amazing experience.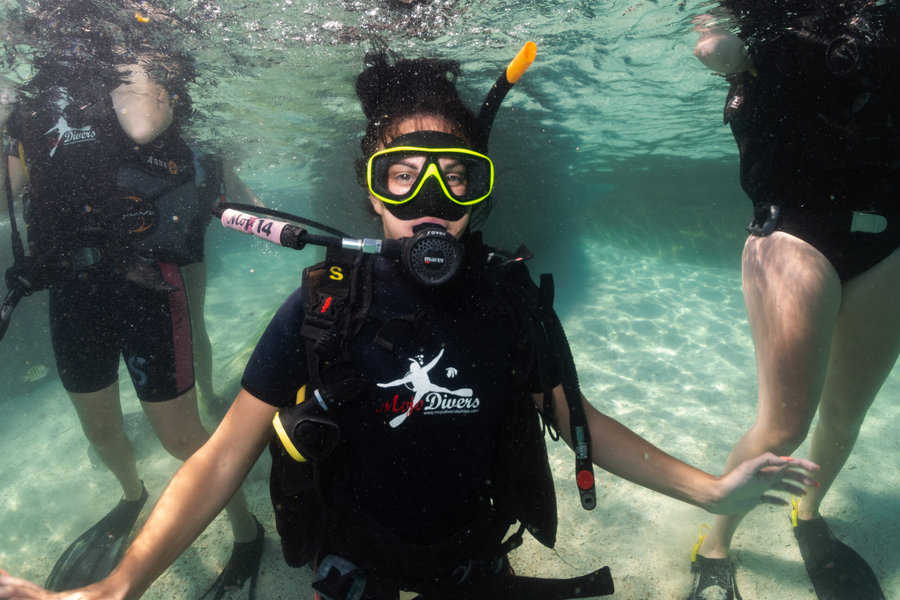 After the initial experience of the first dive, the optional second scuba dive is just 1,000b is just a fun dive with your instructor where you can see and experience more of the amazing underwater world. We provide all the equipment, training materials, and instruction. You just need to bring swimwear, eco-friendly suntan lotion, and a smile, no prior scuba diving knowledge is needed.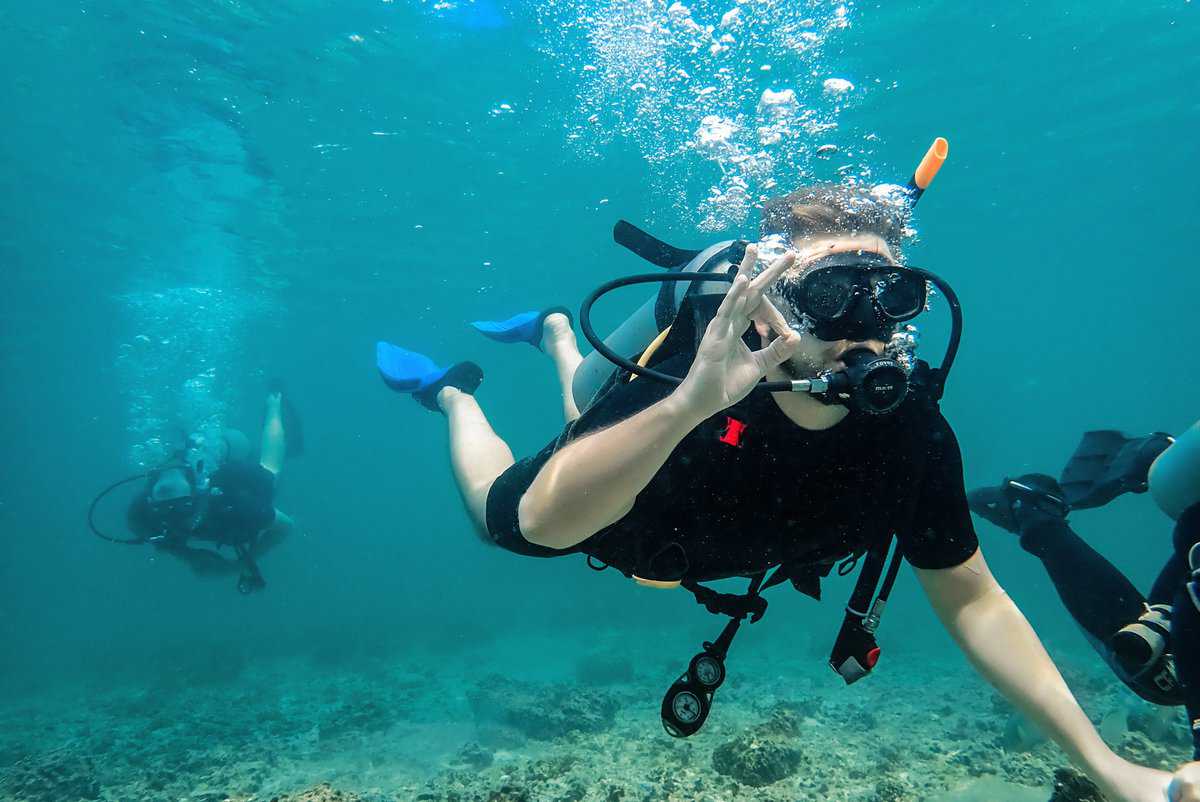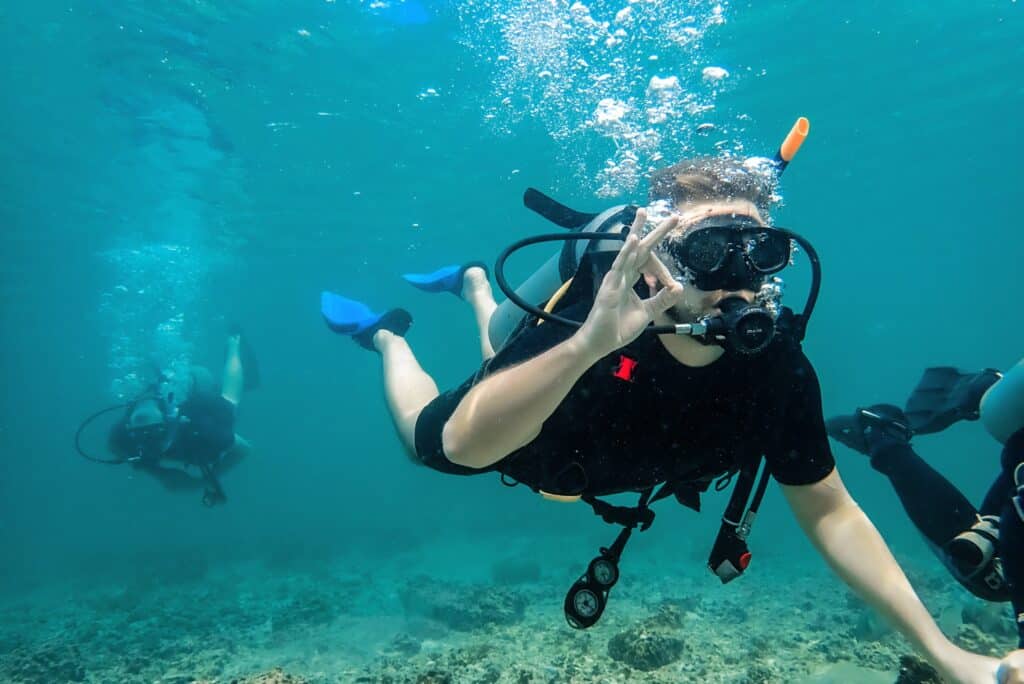 What Do You Need To Bring?
For a day of diving just ring your normal beach wear, suntan lotion, and a smile. We provide all the diving equipment and refreshments on our dive boat.
What Happens Next?
If you enjoyed your try scuba diving on Koh Tao (which you definitely will!), you have the option to make an additional dive for 1,000b or credit the experience towards the SSI Open Water Course.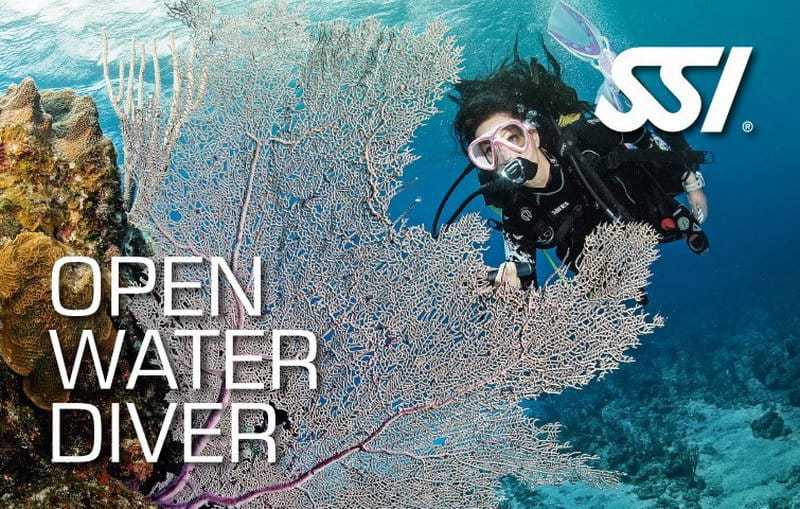 Book Try Scuba Diving
You can book your try scuba diving in advance by paying a deposit, it is really easy. Koh Tao is one of the cheapest places to go diving because of the nearby dive sites. You will receive a confirmation email within 24 hours from our dive shop staff.
Booking Terms And Conditions
By sending this request and payment you are submitting a reservation for your scuba diving course in Koh Tao. Ensure that you have read and understood our terms and conditions.
Please ensure that you read the medical form and if you have to answer yes to any questions you will require a sign-off by a diving doctor. While this is available on Koh Tao some pre-existing conditions may require sign-off by your doctor or specialist.
If in doubt please ensure the medical questionnaire is completed before leaving your home country. Some medical conditions are not suitable for diving and may preclude you from diving.
Want To Know More About Koh Tao Diving?