Description
Wreck Diver Specialty Course
The scuba diving on Koh Tao has a couple of shipwrecks perfect for the Wreck Specialty Course. They are a great haven for marine life as well as being very interesting and inspiring for wreck divers to explore. Asia has a great many ship wrecks in shallow, clear waters so doing the wreck diver course is a great idea.
Wrecks have a great many hazards to be aware of, sharp edges, and adequate light but it makes for an exciting type of dive.  You should not treat them as simple fun dives and proper training is essential. The course covers these topics and opens up so many more wreck dive sites to explore safely.
It is also great to combine this with other dive courses such as the Deep Diver Specialty course as the training wreck is at 30 meters.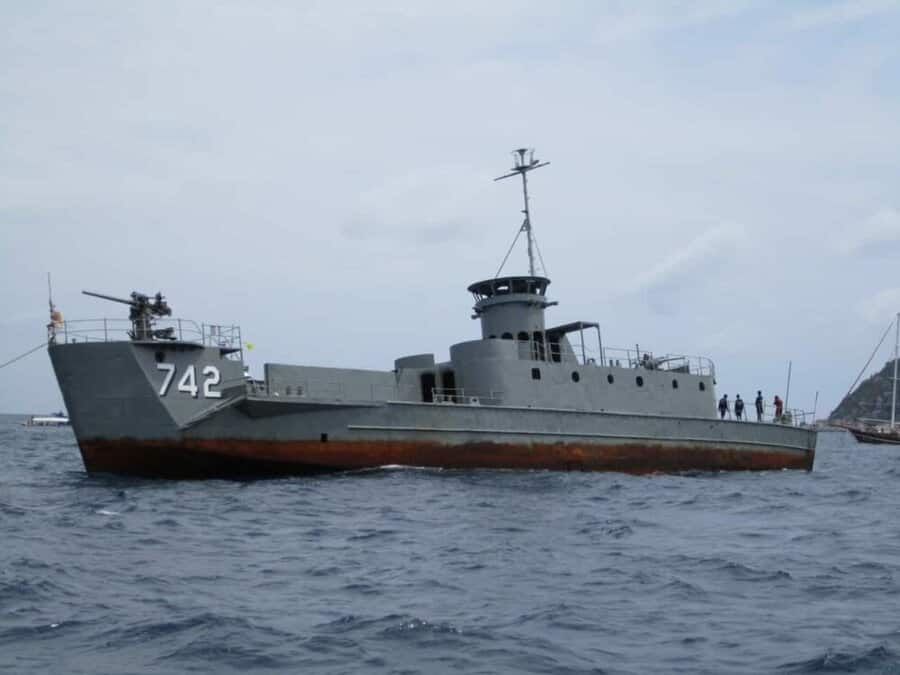 What Is The Course About?
plus 2 open water dives. The first chapter covers how to select a wreck site, understand the three categories of wrecks, the various shipwreck laws and types of protection, how to research a shipwreck, and how to research information on accessible wrecks.
The second chapter covers your wreck diving equipment, diving skills, and lists the different types of basic wreck diving equipment, describes the recommended method of placing equipment, how to secure your diving equipment, and explains safety lines and when and how to use them. Concerns for hazards, safety equipment, and  additional dive equipment
This course doesn't allow wreck penetration dives though, for that you have to take the Advanced Wreck Diver course.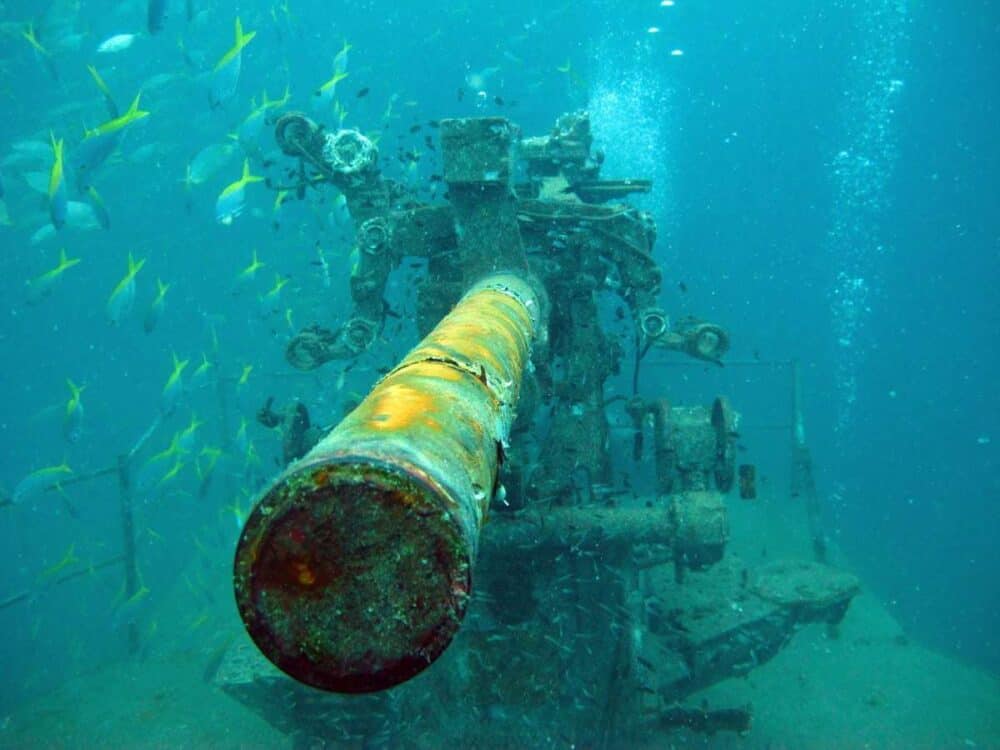 The third chapter covers locating a wreck, your options for traveling to wreck sites, and lists options for locating shipwrecks.
The fourth chapter is about diving a wreck, how to plan your dive, and understanding the proper procedures for exploring wrecks. Describing possible hazards and how to avoid them, and understanding proper surface and exit procedures following your dive.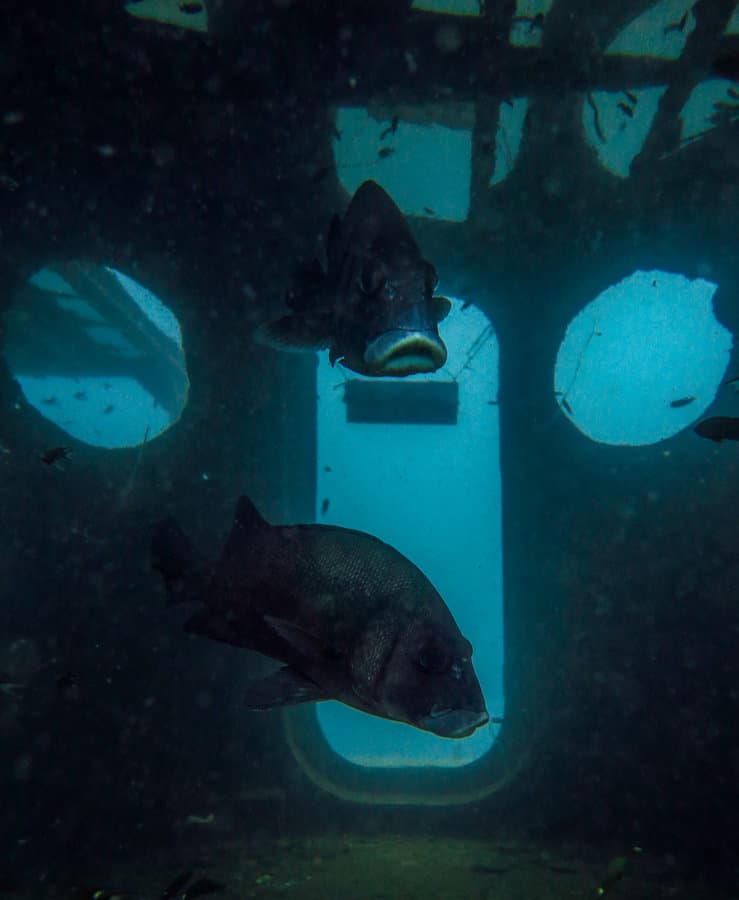 Then an online exam. There is a minimum of 2 open water dives that are required, we do these in the morning at the HTMS Sattakut, it is a fantastic training wreck off Sairee Beach, as well as recreational wreck dives, weather permitting.
How Long Does It Take On Koh Tao?
There are 4 chapters to read with a short quiz after each one, followed by the wreck diver online exam. You can take the exam as many times as necessary to achieve the required 100% pass rate. If you are a quick study it could take you just 1 day but there is no fixed schedule. With the theory in the afternoon and diving the following morning, depending upon conditions.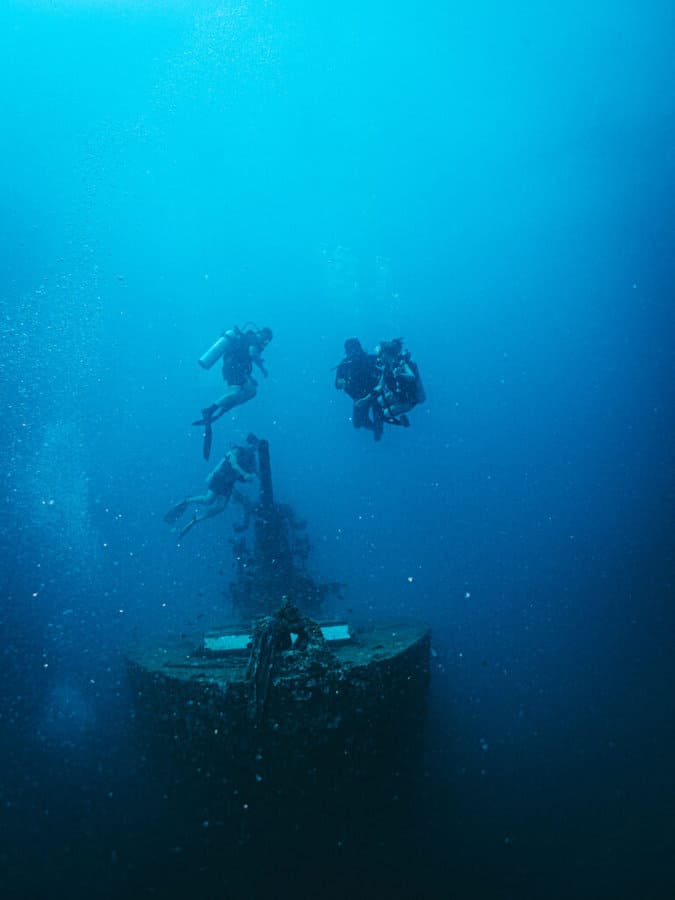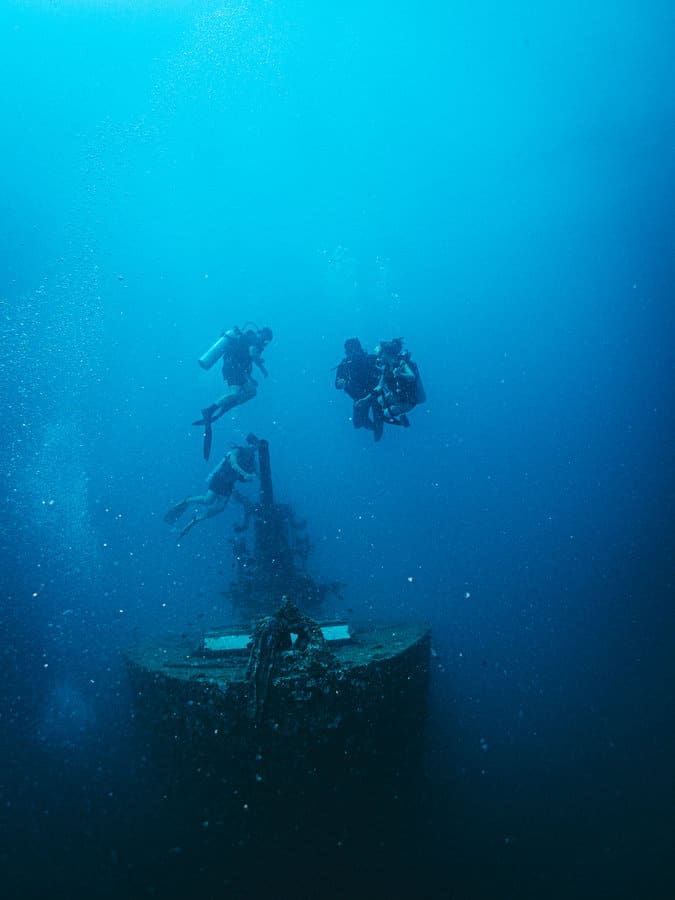 Who Can Take The Wreck Diver Course?
Anyone over the age of 15 years and have a certification level of Advanced or Deep diver as our purpose-sunk wreck on Koh Tao is between 18 and 30 meters deep.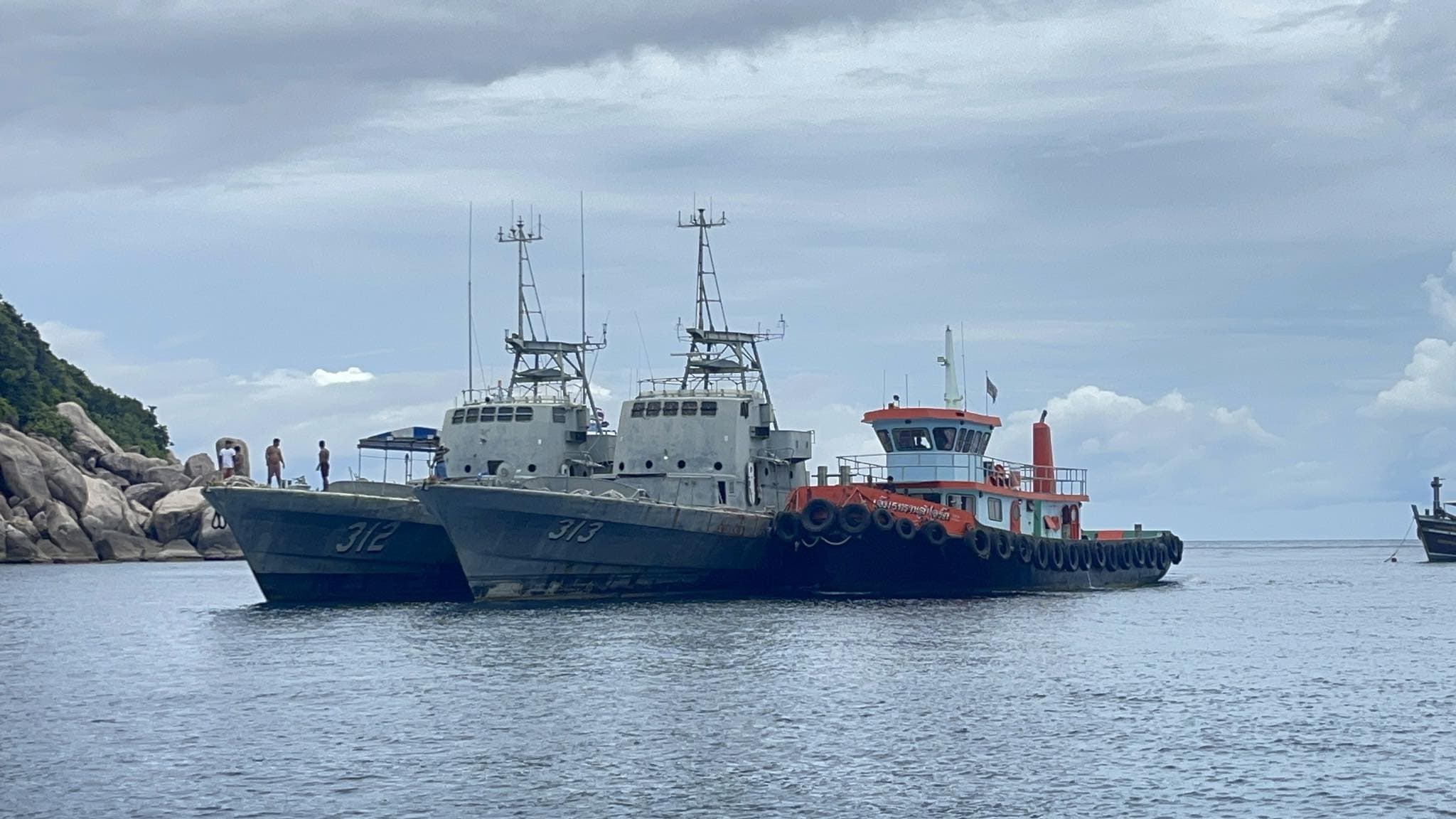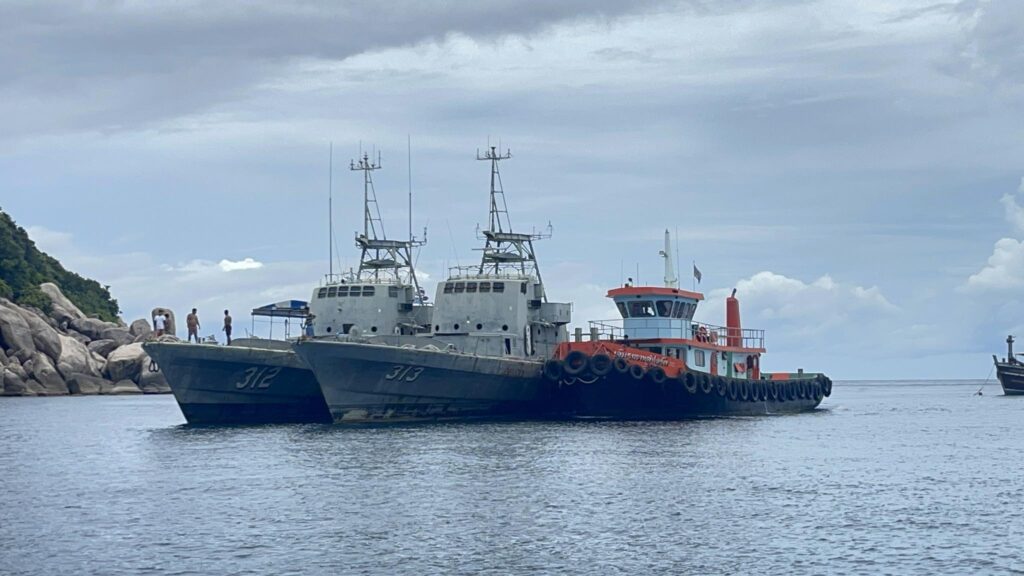 How Much Does It Cost?
7,500, a 2,000b deposit paid to the dive center is required to start the wreck diver course. You will get access to digital training materials to read via the MySSI app and digital certification cards.
Do you need accommodation as well? We can arrange dorms or private rooms, please ask for details.
How Can I Register?
Contact us here or through Facebook or at the dive shop and we can register the course for you once you have paid a deposit of 2,000 baht. Once we have registered you will receive an email with access to the course through the MySSI app.
If you are not a Mojo customer but want to complete the course you will need to register with SSI first, not forgetting to choose Mojo Divers as your dive center.
Find out more about the SSI diver training agency here: Dive SSI. If you are interested in this course or other Koh Tao diving activities contact us and one of our professional instructor team from the dive shop will help you can find out more about the wide range of diving courses we offer.
A word on payment …
You can book in advance by paying a deposit you will receive a confirmation email within 24 hours from our staff. Where we will ask you to confirm your arrival time and date and the ferry company name. Do not worry if you have not booked a ferry yet.
Booking Terms and Conditions
By sending this request and payment you are submitting a reservation for your diving courses. Ensure that you have read and understood our terms and conditions.
Please ensure that you read the medical form and if you have to answer yes to any questions you will require a sign-off by a diving doctor. While this is available on Koh Tao some pre-existing conditions may require sign-off by your doctor or specialist.
If in doubt please ensure the medical questionnaire is completed before leaving your home country. Some medical conditions are not suitable for diving and may preclude you from diving.
Want To Know About Koh Tao Diving After Becoming A Wreck Diver?
What other scuba diving programs can I do after the wreck diving course? We have a variety of diving courses available.
Want To Know More About Koh Tao?
How do I get to Koh Tao?
When is the best time to dive on Koh Tao?
What else can I do on Koh Tao?