Description
Koh Tao Fun Diving
Already have your diving certification and thinking of fun diving on Koh Tao? We have a lot to offer all levels of divers. It is a small island that is literally surrounded by dive sites, with a year-long dive season we can dive 7 days a week, 52 weeks a year. So no matter when you are visiting Koh Tao you can always go fun diving.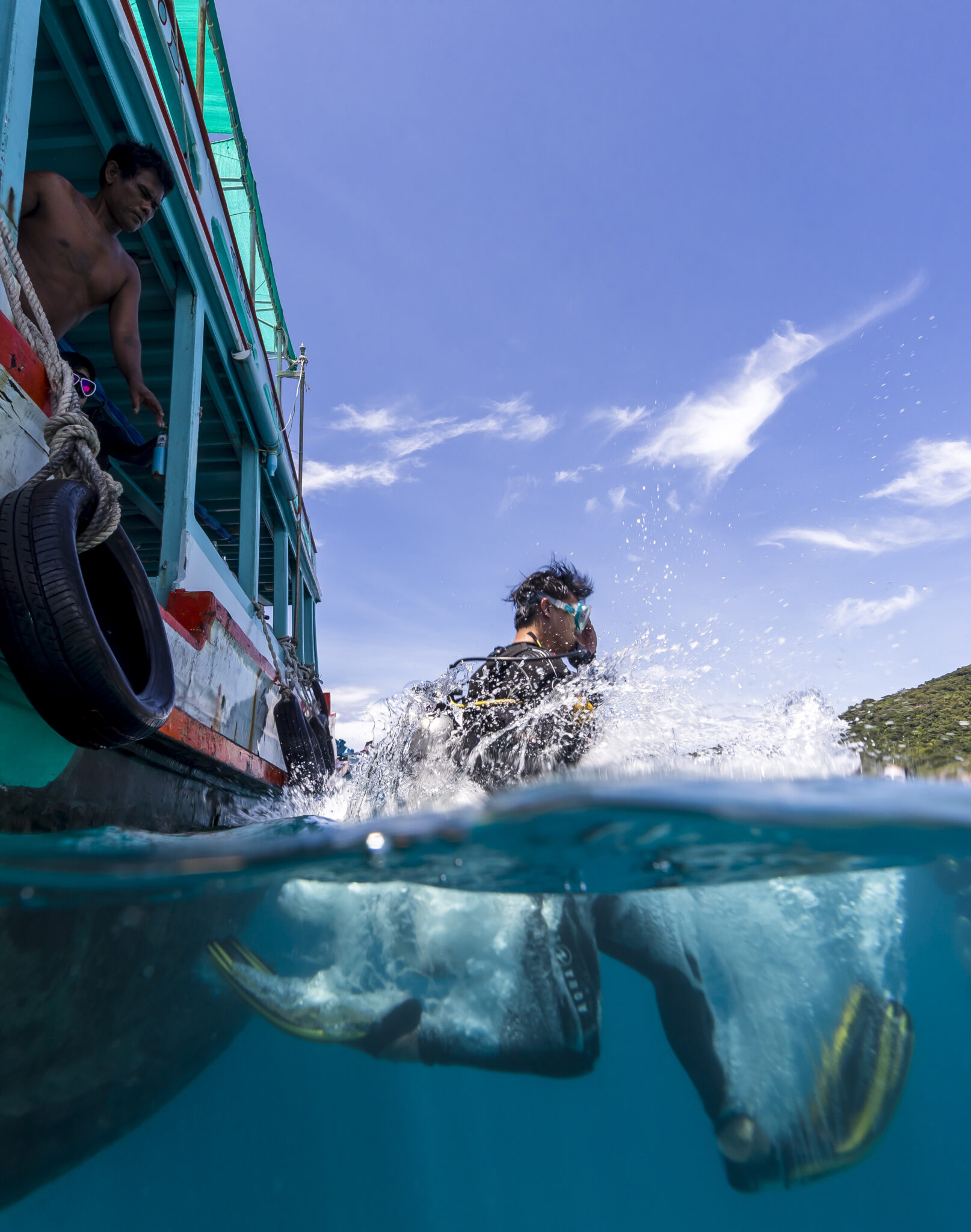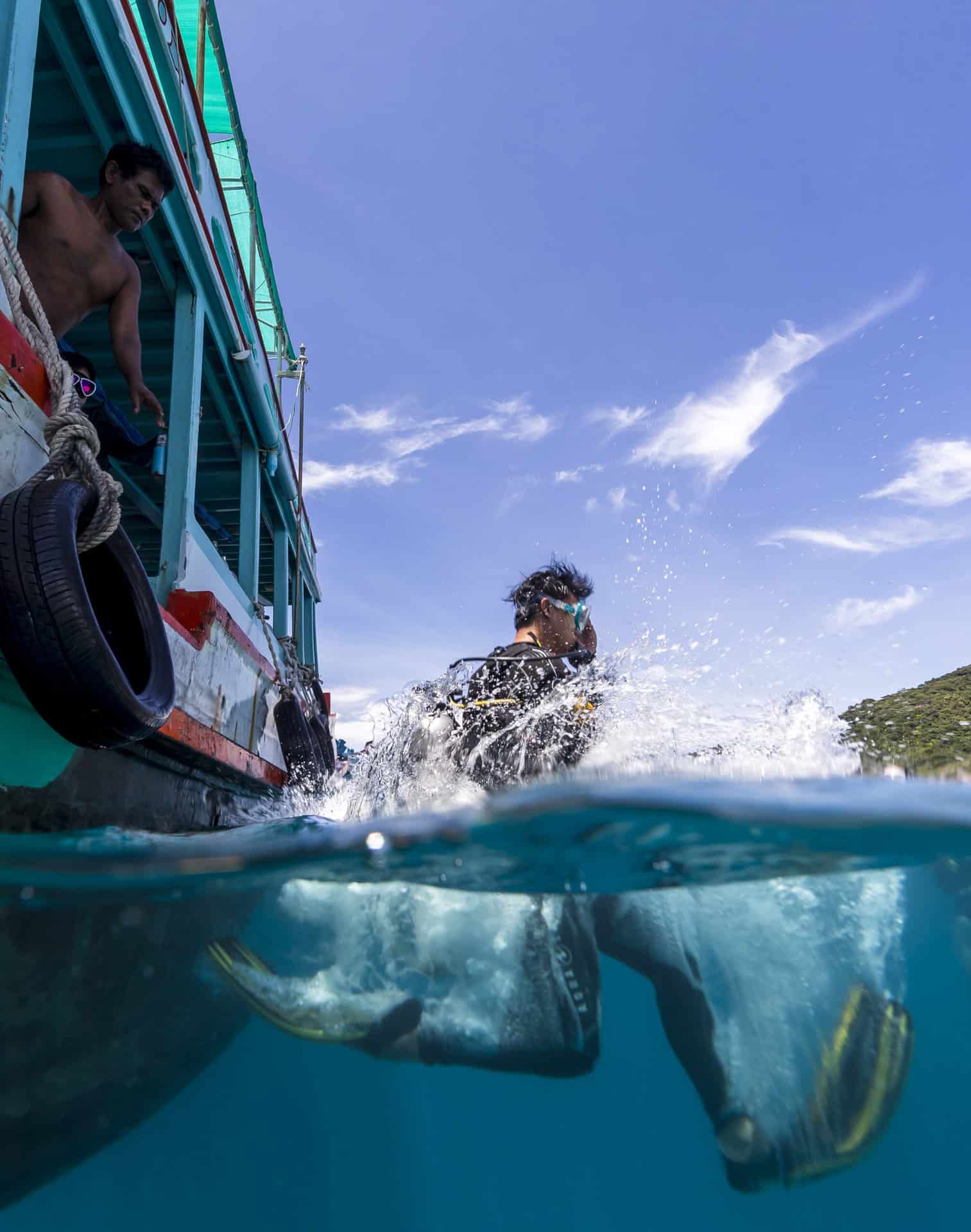 Divers at Twins dive site, Koh Tao
We have a mix of shallow dive sites for beginners, sheltered bays, artificial reefs, swim-throughs, caves, huge pinnacles, and deep sites down to 40m, like Chumphon Pinnacle.
Even a wreck or two to explore such as HTMS Sattakut for advanced diving.  There is a dive site to suit everyone.
Our tropical island in Southeast Asia has granite pinnacles, shallow bays with amazing coral reefs with abundant marine life, like Mango Bay.  Plus swim-throughs, and artificial reefs placed around the island.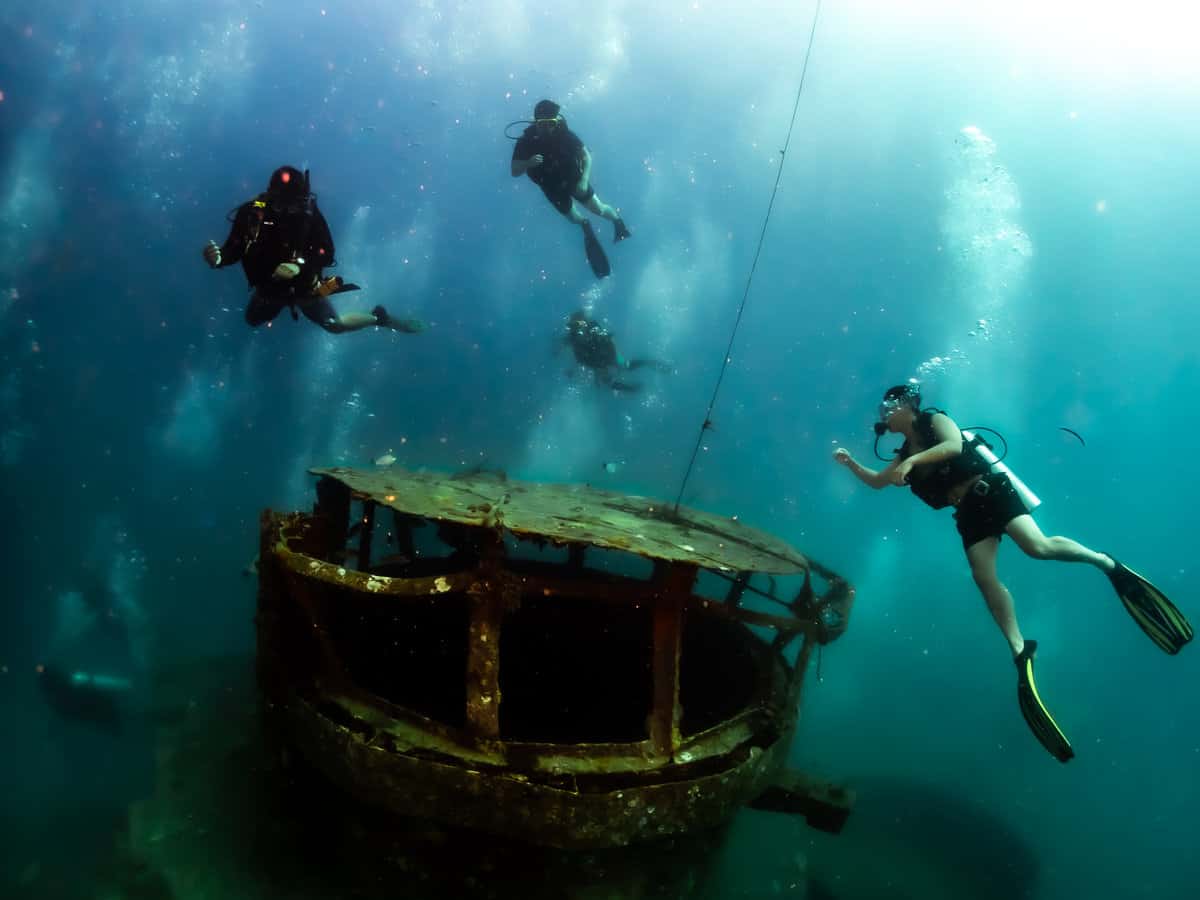 Divers above the HTMS Sattakut
Our dive center organizes two trips per day at 7 am and 12 pm and visit two dive sites each time.
Our professional team of knowledgeable and highly trained guides will take you around the dive sites in small groups.  Pointing out Koh Tao's marine life and scenery while you just relax and enjoy the dives.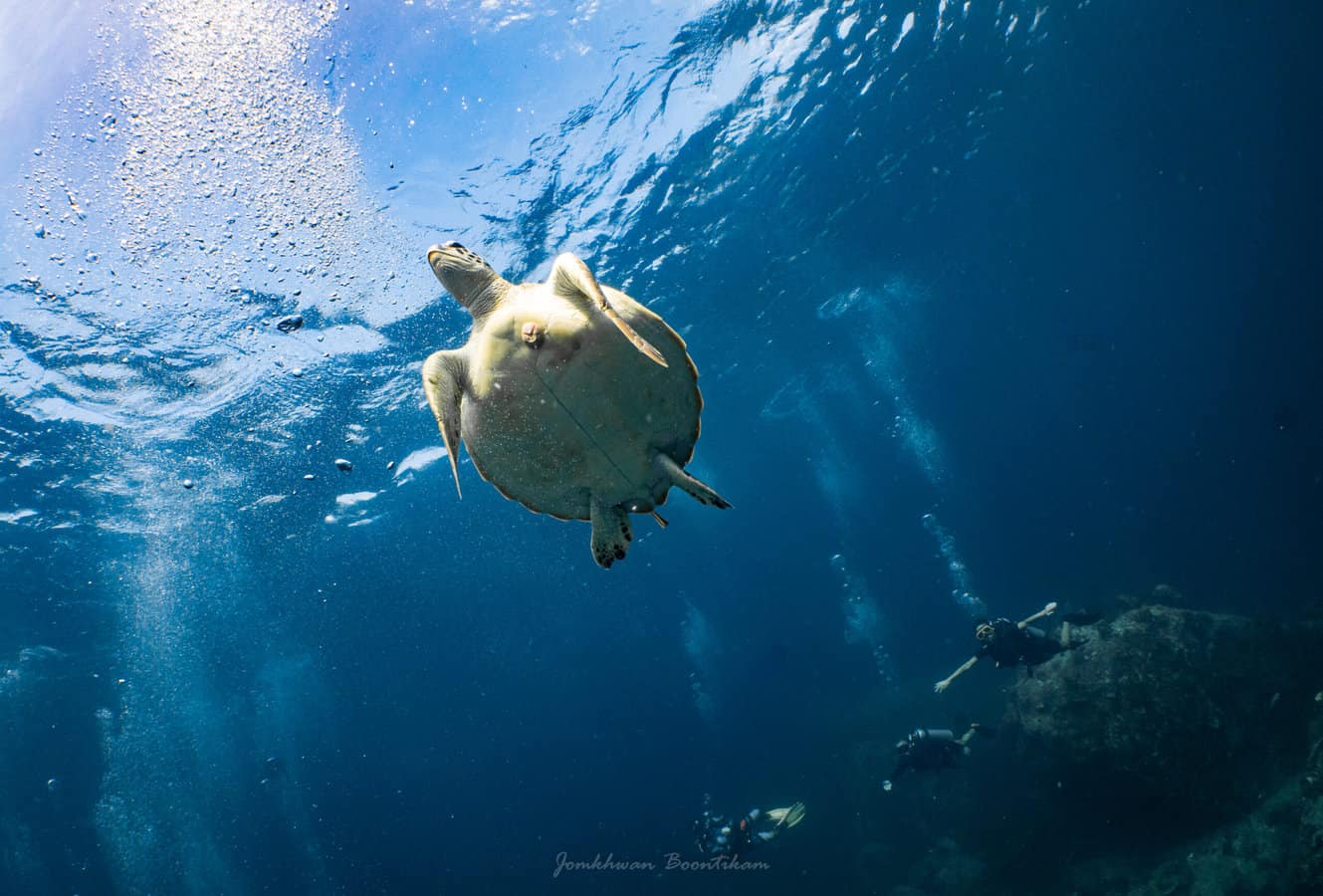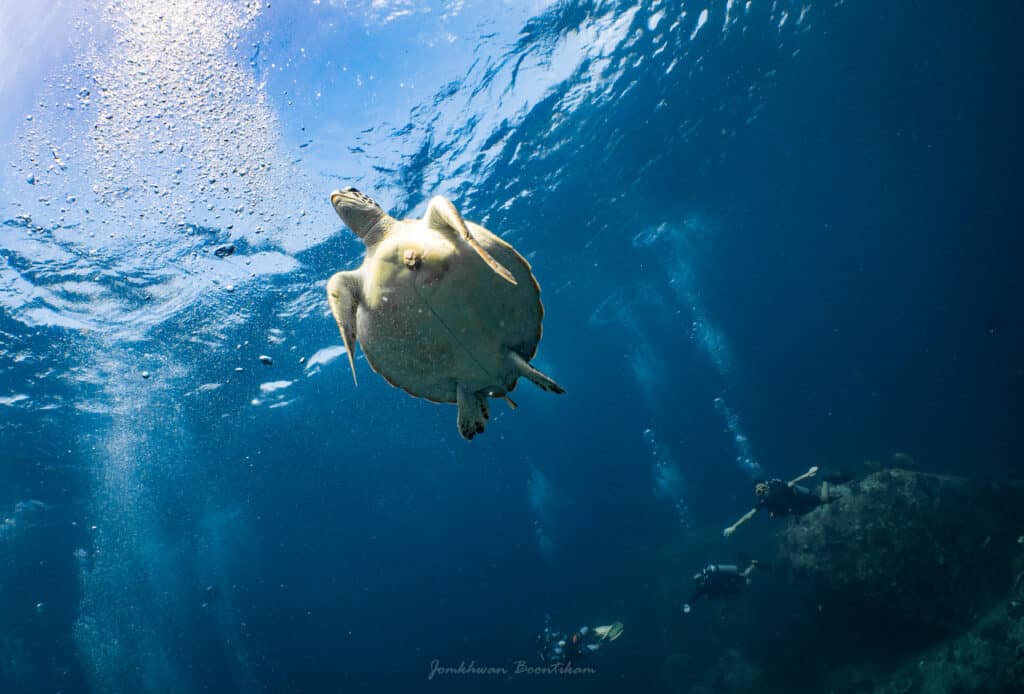 Everyone wants to see a turtle
Two fun dives cost 1600b and include all dive equipment rental and a dive guide. We also do dive packages for 6 and 10 dives.
If you have not dived in a while you may need a scuba review.  Our staff will advise you and what is best for you and can help you choose from a range of courses and equipment.
Do you want to know more about a Koh Tao dive course? Feel free to contact us.  We offer a full range of courses from beginners to Advanced and Specialties to professional courses.
You can book your fun diving in advance by paying a deposit, it is really easy. You will receive a confirmation email within 24 hours from our staff. We will ask you to confirm your arrival time and date.
Or you can visit our shop on the beach and talk with our staff to see where we plan to go in the next following days.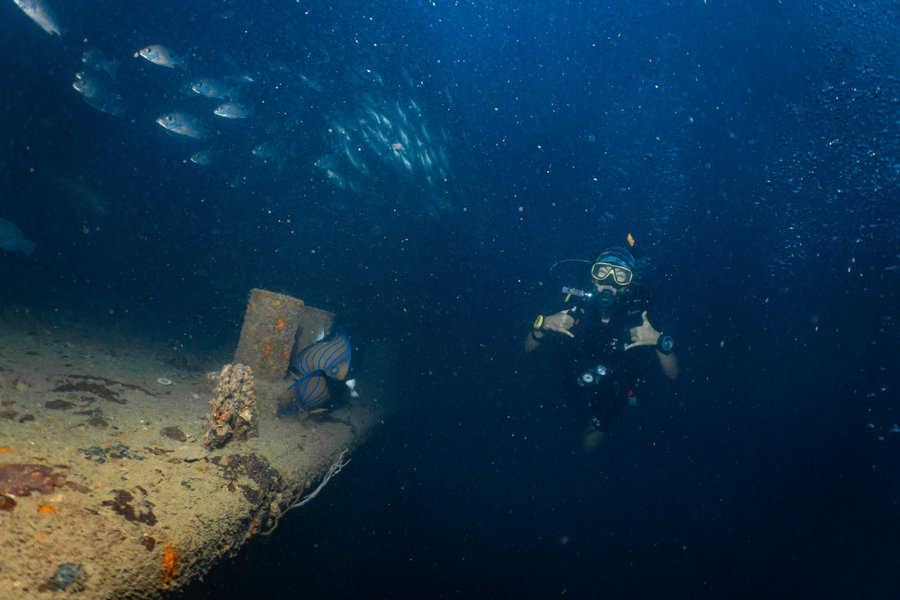 A scuba diver next to the wreck, Koh Tao
Booking Terms And Conditions
By sending this request and payment you are submitting a reservation for your fun diving in Koh Tao. Ensure that you have read and understood our terms and conditions.
Please ensure that you read the medical form and if you have to answer yes to any questions you will require a sign-off by a diving doctor. While this is available on Koh Tao some pre-existing conditions may require sign-off by your doctor or specialist.
If in doubt please ensure the medical questionnaire is completed before leaving your home country. Some medical conditions are not suitable for diving and may preclude you from diving.
Why Choose Koh Tao For Fun Diving?
Koh Tao is a small island but it is easy to get to with connections from all parts of Thailand.  Check out our guide. How do
I get to Koh Tao
?
Is Koh Tao
good for diving
? Well, there are lots of good reasons to choose us as your dive center.
What else can you do once you have finished diving?  Read our article on what
other activities
you can do.
Find out more about the SSI diver training agency here: 
Dive SSI