Description
Specialty Nitrox Course
The Enriched Air Nitrox course, or nitrox for short, will teach you how to safely plan and dive with enriched air mixtures of up to 40% oxygen.
Diving on Koh Tao or anywhere the Specialty Nitrox Course can increase your no-decompression limits, reduce the required length of your surface intervals when compared to air and increase your safety.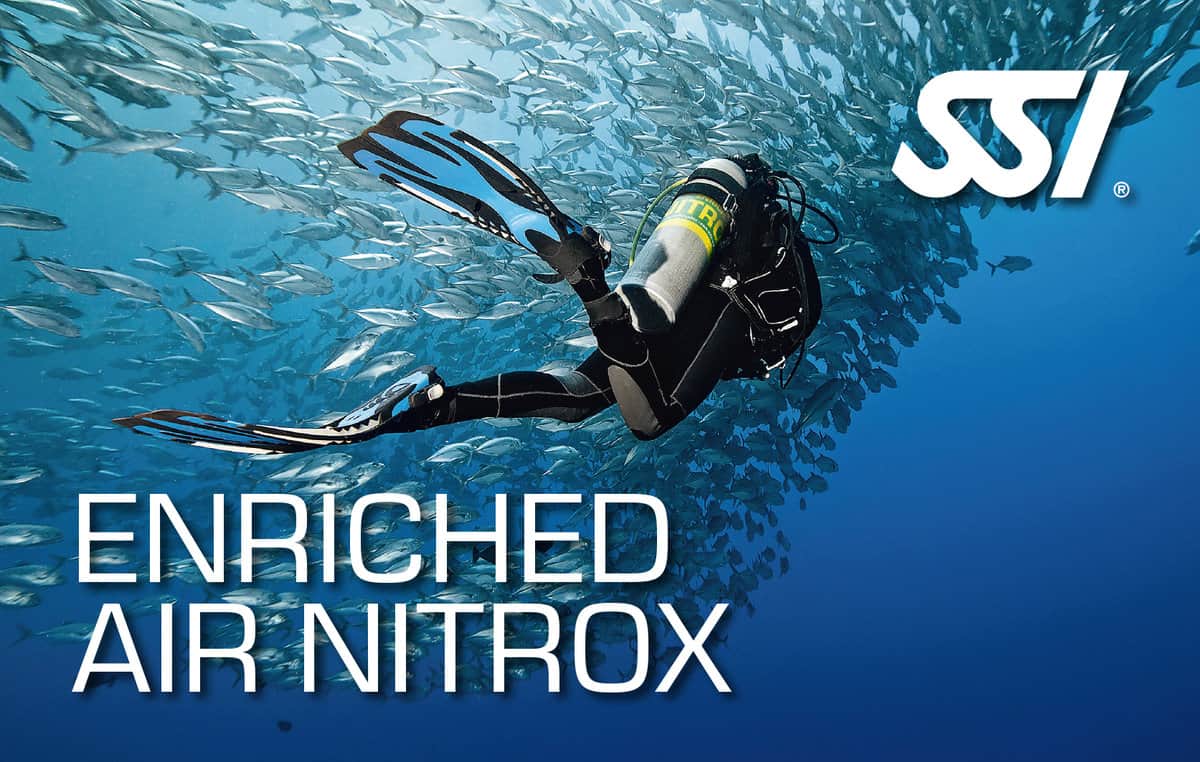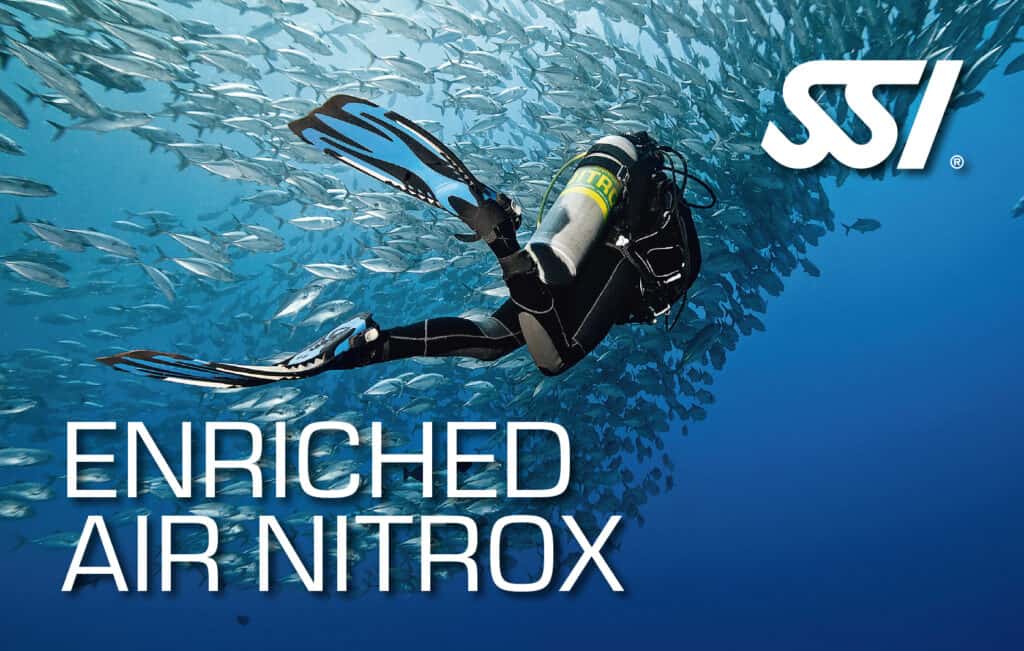 What Is The Course About?
The enriched air nitrox course is my second or third most suggested course after your open water course on Koh Tao.  The other is the advanced course.  By adding oxygen and reducing the nitrogen in your tank and thereby reducing the nitrogen load in your body, you gain longer diving times.
If you are doing many dives over a short period such as a holiday or a liveaboard a lower nitrogen load is especially desirable.  But there are limitations on depth.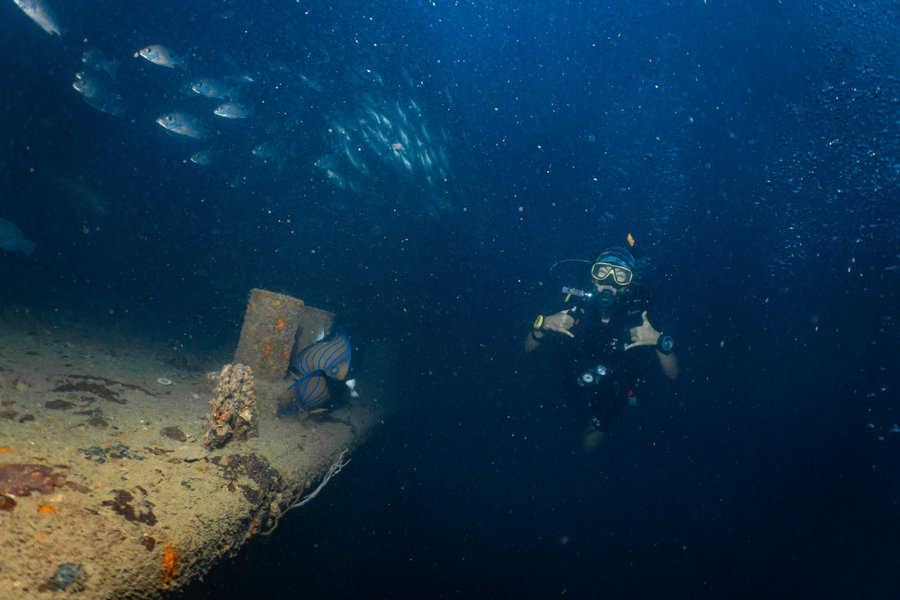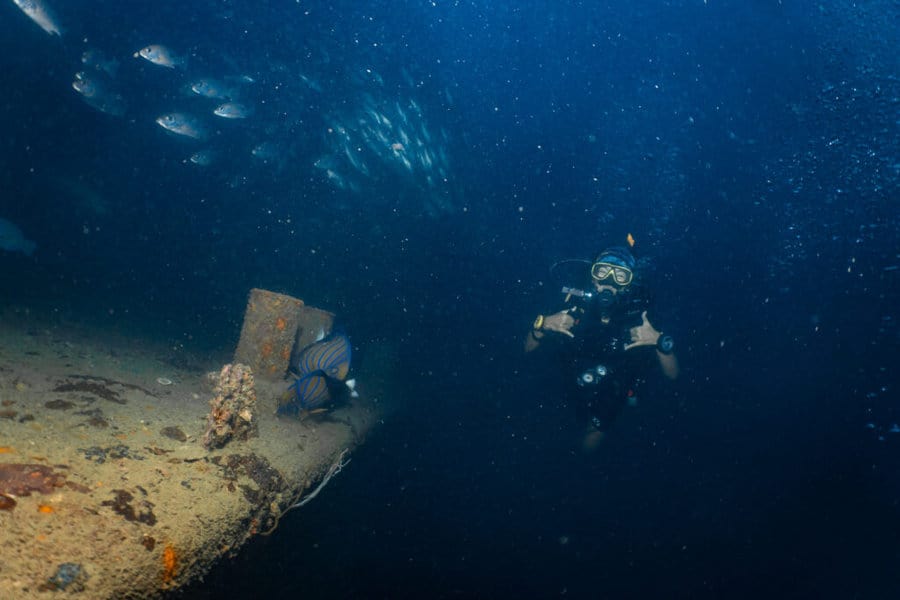 Once you have paid the deposit you can read all the theories in advance using the MySSI app on your way to Koh Tao.  Once at Mojo Divers we will go through the theory with you again to make sure you understand everything.
You will learn to use and analyze enriched air as a breathing gas, to plan your dive and dive your plan with nitrox, and understand how nitrox affects you beneath the surface.
Check out the trailer here:
Who Can Take The Enriched Air Nitrox Course?
Minimum 10 years old
A certified diver from any diving agency, not only an SSI-certified diver. Certification from another agency? No problem, head to SSI and register. Remember to add Mojo Divers as your dive center so we can be in touch with you and follow your progress as you read the materials.
Do not forget to Download the MySSI app onto your mobile and you can study the course on your phone, and you don't even need the internet once everything has been downloaded.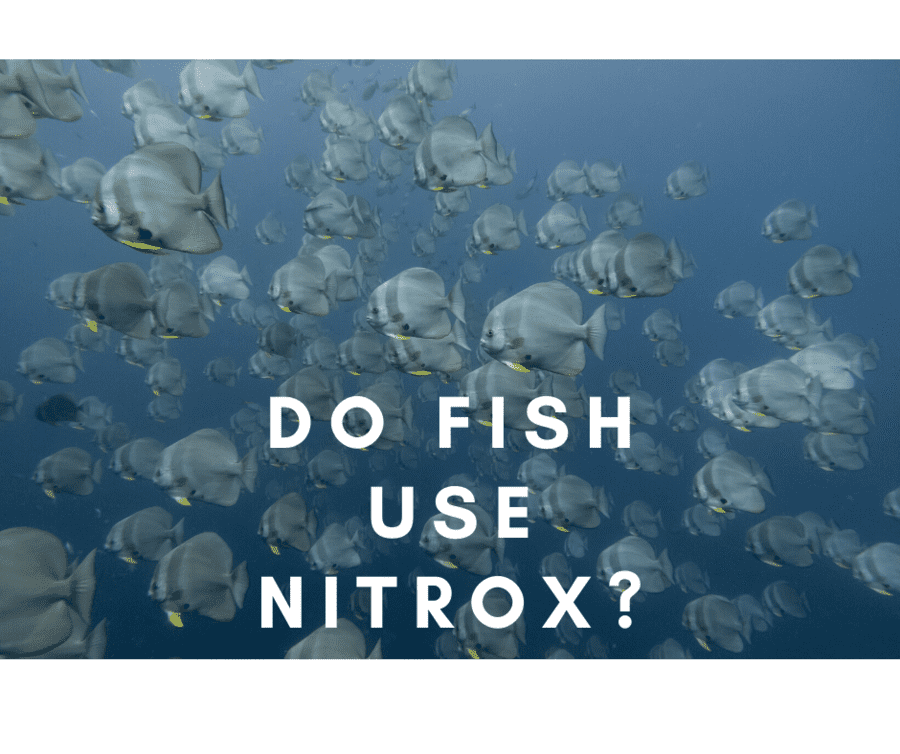 How Much Does The Specialty Nitrox Course Cost?
The course is 5,000b and includes all the theory, digital manual, certification, and one Nitrox tank to go fun diving with.
This course can be combined with the Deep Diver Specialty.
How Do I Sign Up For Specialty Course Nitrox on Koh Tao?
Contact us 🙂 Easy. Or sign up above.
Start reading!  The exam is now online as well.  You will have to get 100% but you can have as many attempts as you need. Hopefully, you will need just one!  If you are not sure about a subject or section then online academics can help and you can read it again.
Need accommodation?  We can help with that too, a room for up to 3 people with AC, a private bathroom, and a hot shower, cheap dorms by the beach too.
If you are interested in Koh Tao diving 
contact us
or you can find out more about the diving we offer by clicking on the links below or follow us on
Facebook
 or 
Instagram
A word on payment …
You can book in advance by paying a deposit you will receive a confirmation email within 24 hours from our staff. Where we will ask you to confirm your arrival time and date and the ferry company name. Do not worry if you have not booked a ferry yet.
Booking Terms and Conditions
By sending this request and payment you are submitting a reservation for your enriched air nitrox course. Ensure that you have read and understood our terms and conditions.
Please ensure that you read the medical form and if you have to answer yes to any questions you will require a sign-off by a diving doctor. While this is available on Koh Tao some pre-existing conditions may require sign-off by your doctor or specialist.
If in doubt please ensure the medical questionnaire is completed before leaving your home country. Some medical conditions are not suitable for diving and may preclude you from diving.
Want To Know More About Koh Tao Diving?