Getting ready to go scuba diving in Koh Tao? Koh Tao is a popular destination for scuba divers. Travelers from all over the world visit Koh Tao (Turtle Island) in Thailand to take their first steps in the underwater world.
And it is easy to know why: the Koh Tao dive courses are cheap, the dive sites are abundant and close by.  The island is beautiful and the lifestyle is very comfortable. And of course, we hope you choose Mojo Divers for your diving course.
Koh Tao Dive Courses – PADI or SSI?
There are more than 50 scuba diving training agencies, but in Koh Tao, the choice almost always comes down to two: PADI or SSI (Scuba Schools International). Each organization has developed its own teaching materials, sets its own work method and awards its own certifications. But the differences between Padi and SSI are minimal but you can read about the differences in the above link.
No matter what diving certification card you leave Koh Tao with, you'll be using the same equipment, see the same fish, and be able to dive at the same sites. Certifications are interchangeable and recognized worldwide. So your next course could be a Padi one but we hope you will stick with SSI.
With SSI everything is now digital with the SSI app.  No need to worry about forgetting your plastic diving card or paper logbook now.  Everything is stored on your phone from certifications, dive logs, documents etc. And can easily accessed via the SSI website.
No matter which diving organization you choose to certify with, the most important factors in the quality of your diving course will be your dive school and your dive instructor.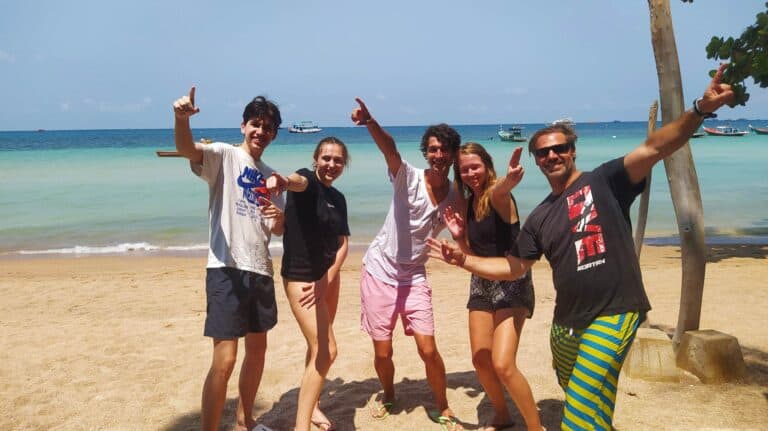 SSI Diving Certificate at Mojo Divers
SSI – This group has over 2,500 authorized dealers around the world. For divers on Koh Tao, the benefit of doing an SSI certification comes down to how the course is taught. 
SSI has a flexible approach to teaching so it can be adjusted to suit the customers.  There is no mandatory video to watch, unlike Padi, saving you time on your holiday. 
Below is a list of some of Koh Tao dive courses we offer, click on these to find out more. If you do not see a course that you are interested in please contact us.
Do you want to know more about us? A diving school Koh Tao or Koh Tao diving in general? Then click the links above.
How do I get to Koh Tao? There's a few ferry companies to choose from and getting to the ports is easy. Any travel agent in Thailand can help you arrange tickets.
When is the best time to dive on Koh Tao? You can dive all year round being a small island, dive sites are very close. No long journeys to get to dive sites.
What else can I do on Koh Tao once I've finished diving?  There are lots of activities you can do that are not diving related.
You can find out more about the SSI diver training agency here: Dive SSI
Contact us, it's easy.