Koh Tao Open Water Course
Thinking about doing your open water course on Koh Tao this year? If you are making plans to come to Thailand getting your scuba diving license should be on your bucket list. Along with the Full Moon Party on the neighboring island.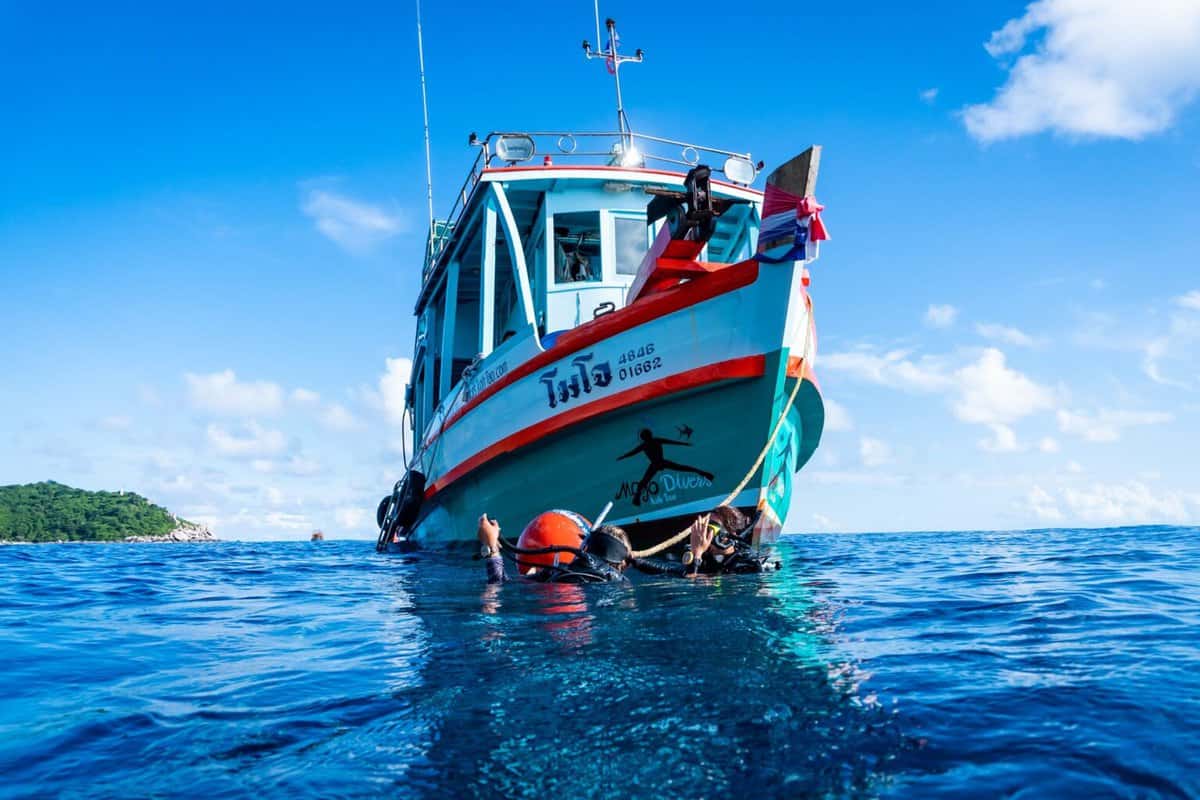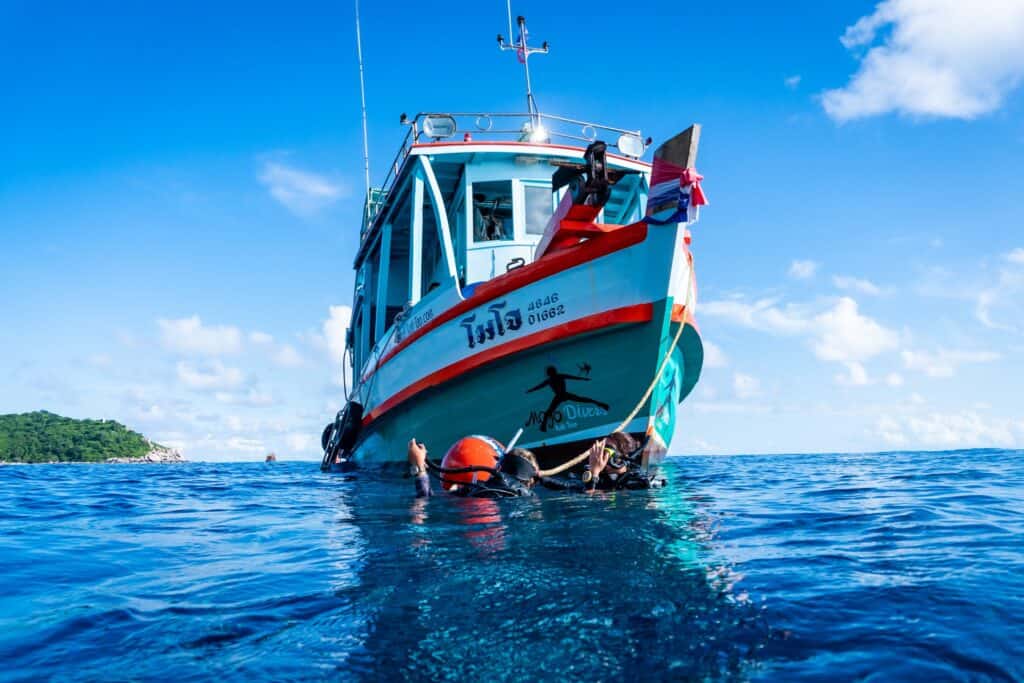 Let's Go Digital
Once you have your diving license it never finishes, you can keep on diving with it for as long as you want. It doesn't expire, you might need a refresher course if you don't dive for a while, but you always have it. Scuba diving certifications are now digital, you never have to worry about losing or forgetting a physical card. Even your dive logbook is now digital, all your details are always available. No old-fashioned plastic cards and paper logbooks.
What Is The Koh Tao Open Water Course?
The open water course allows you to go 18m depth once you complete the course, sounds deep? Don't worry we start off in a shallow pool to begin your training. The next day we progress to your first two dives in the sea to a max depth of 12m. On the last day we make two more dives to a max depth of 18m. It's not all about being in the water though, you do have to read a manual and pass an exam. But that is easy so don't worry. And the course only takes 3 days. If you want to do more diving after you can do the Advanced course in 2 days down to 30m.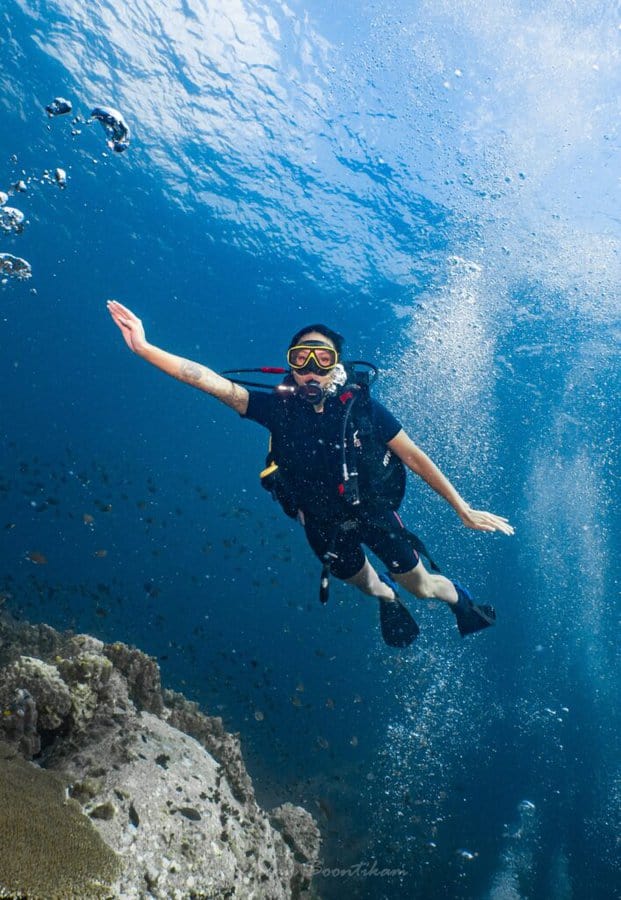 Why Choose Mojo Divers?
We are a small school with friendly staff, with our own boat and equipment, unlike other small schools that rent space and equipment from others. Why is that important for your Koh Tao open water course? It means we choose which dive sites are best for our customers and we can alter the timetable to make it convenient and we are not reliant on others. We don't have a huge boat, it can take up to 30 people, but it will not be so full of people getting in each other's way and taking all the biscuits (some things are important). And we can get close to dive sites, unlike those with big boats. These are small but important things to consider when choosing your dive school. We also keep our class sizes small to give our customers more attention, no more than 4 customers to 1 instructor. Other dive shops go to as many as 8 per instructor, so it's worth asking when making inquiries about your Koh Tao open water course.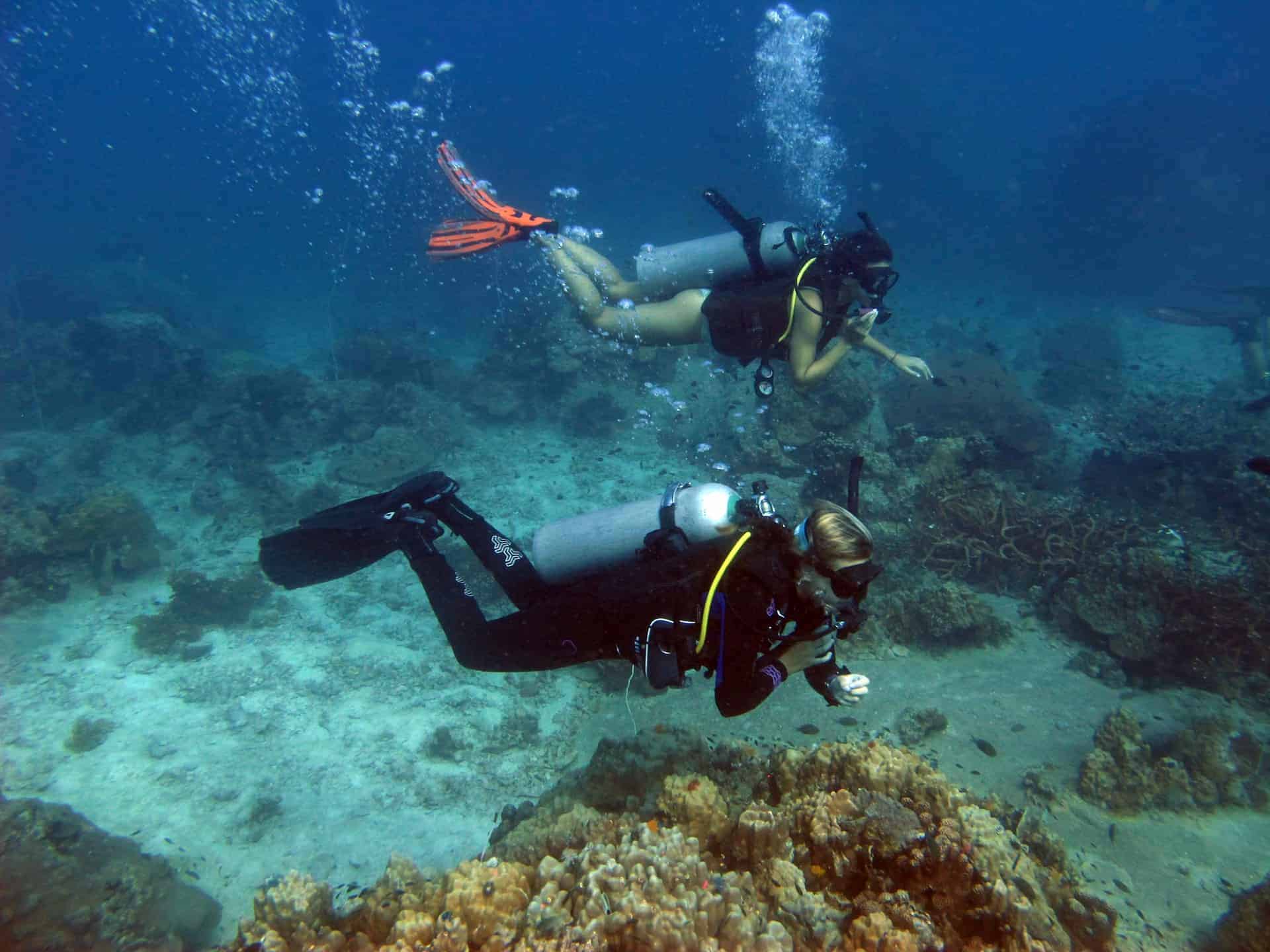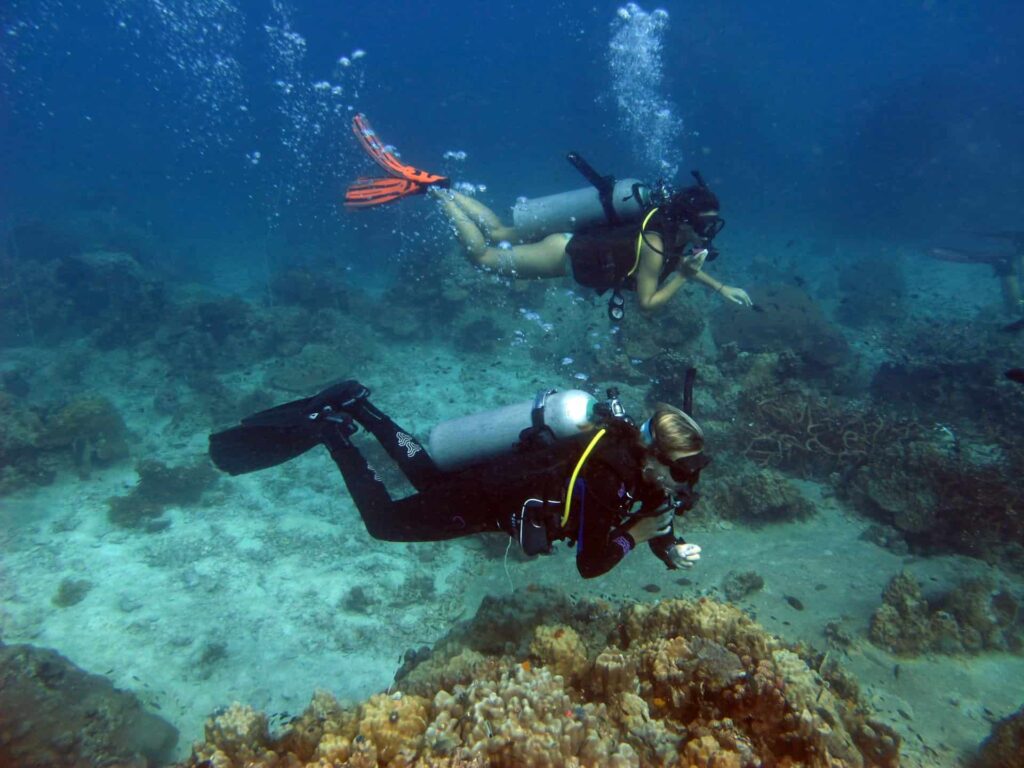 How Much Does The Koh Tao Open Water Course Cost?
For 2023 the open water course on Koh Tao is 10,000 baht each. You will need to pay a non-refundable deposit of 2,000b but you can change the course start date as many times as you need in these uncertain times. This price doesn't include accommodation but this can be arranged, just tell us what your budget and requirements are.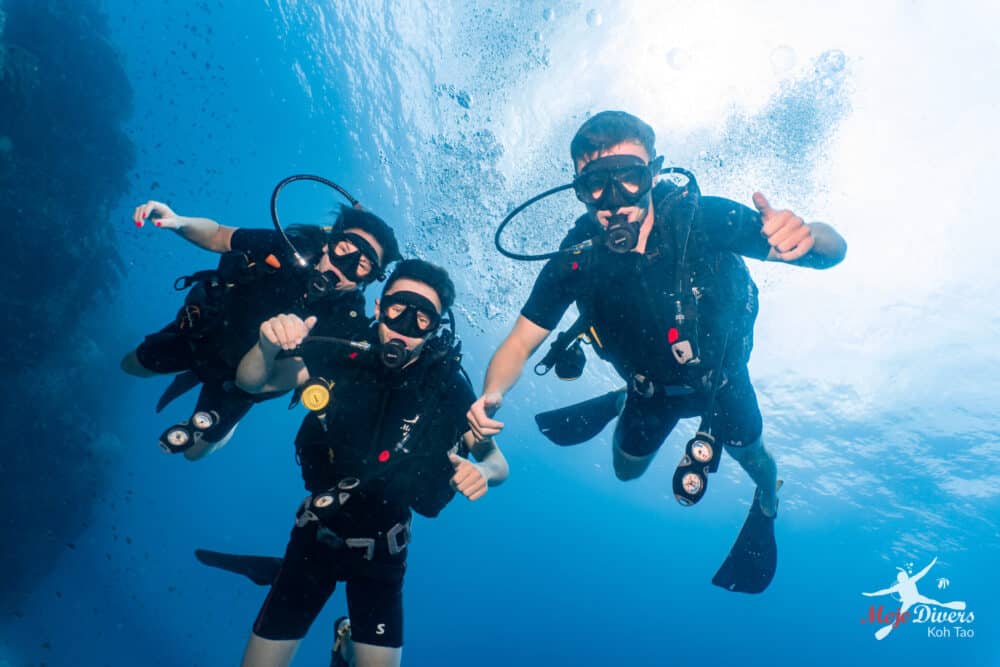 Is Koh Tao Good For Open Water Course?
Oh yeah, being an island we can dive all year round unlike the west coast of Thailand which has a short diving season due to the monsoon winds. Here, we just dive on the sheltered side of the island and most dive sites are 10 to 15 minutes away, not hours away so you can 2 dives in the morning and still be back in time for breakfast. Or have your lunch and make 2 dives and be back in time to watch the sunsets. The furthest dive sites are 45 minutes away, Chumphon and South West Pinnacles.
How Do I Sign Up For Koh Tao Open Water?
Contact us 🙂 Easy.
If you are interested in Koh Tao diving contact us and one of our team of dive professionals will answer any questions quickly to see what scuba program is right for you. We have a variety of diving courses available with the SSI diving training organization. Or you can find out more about the diving we offer by clicking on the links below or follow us on Facebook or Instagram
Want To Know More About Koh Tao Diving?
Try Scuba Diving
Advanced Course
Fun Dives
Wreck Diver Specialty
How do I get to Koh Tao?
What other activities can I do?
When is the best time to dive on Koh Tao?
Find out more about SSI here: Dive SSI