Diving In A Day Koh Tao
It is possible to do scuba diving in a day on Koh Tao? When you are on holiday your time is limited, you will have planned everything within 30 minutes to get the most out of your time in Thailand. You want to experience as many activities and visit as many places as possible. Bangkok night market, temples at Ayutthaya, Full Moon Party on Koh Phangan, and scuba diving on Koh Tao.
It is the most popular place for diving in the world as it has developed from having the best and most accessible dive sites in the Gulf of Thailand. Koh Tao dive sites are within easy reach of great dive schools that certify thousands of people every year, the two most popular courses being open water and the one-day try scuba diving.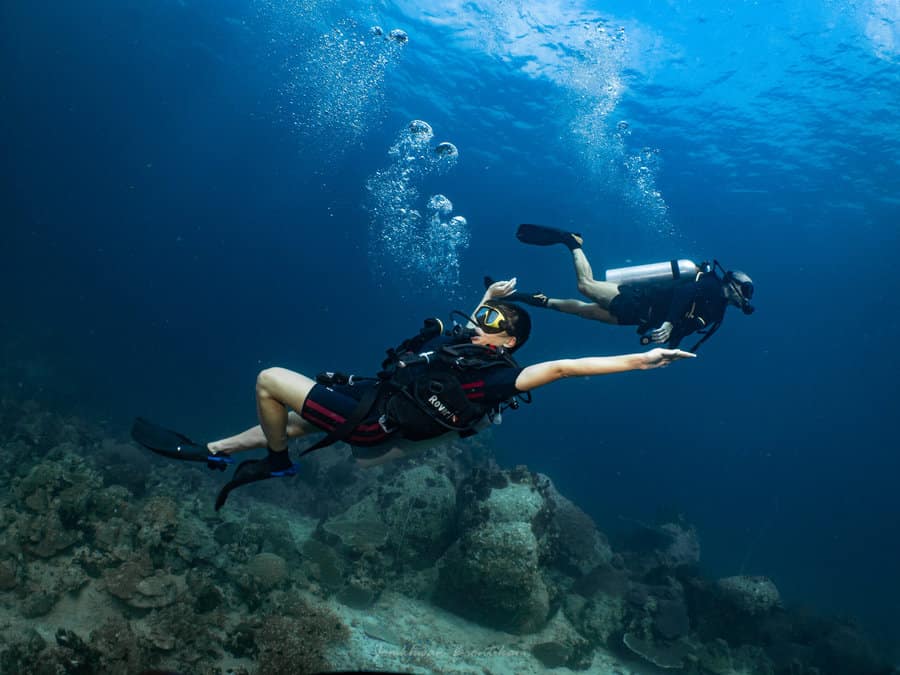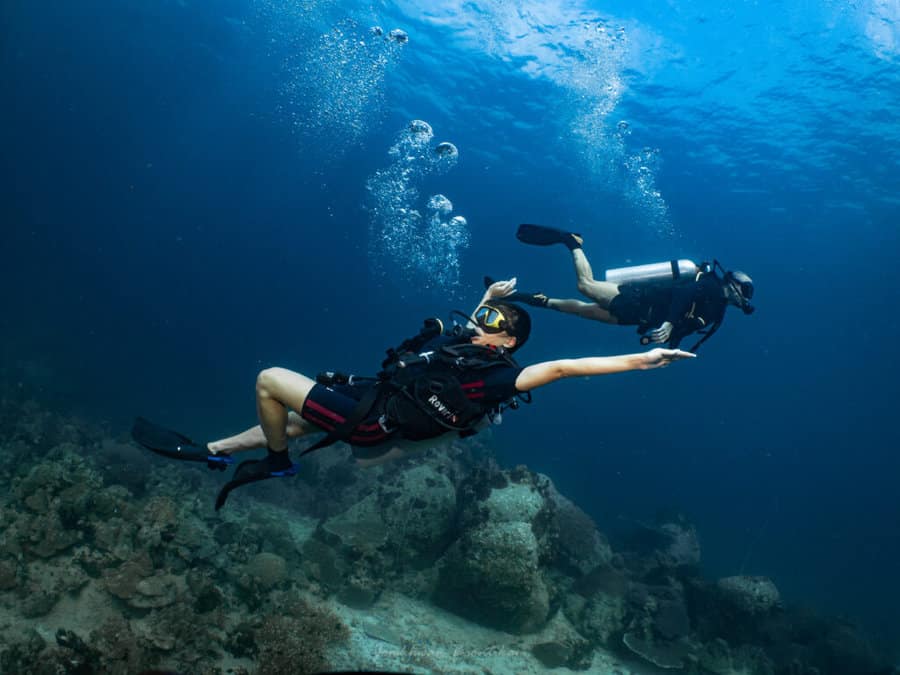 Scuba Diving In A Day Koh Tao, What Is It About?
The open water license takes 3 days but if you have limited time you can still get the scuba diving experience in just one day so you can still enjoy and experience. Even if you do not have time to make the open water license. Or if you are not sure that you will like Koh Tao scuba diving you can do the one-day experience to try it before you decide to take the open water license. This is called Try Scuba Diving and you will earn the Basic Diver recognition card.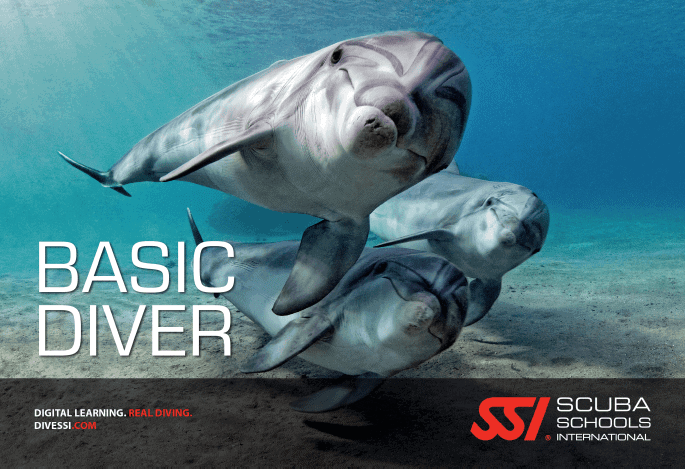 What if I only have a short time? The scuba diving in a day is for those who typically only have 2 or 3 days on Koh Tao, one day to explore the island's great beaches. One day for diving and one day to recover from the party the night after!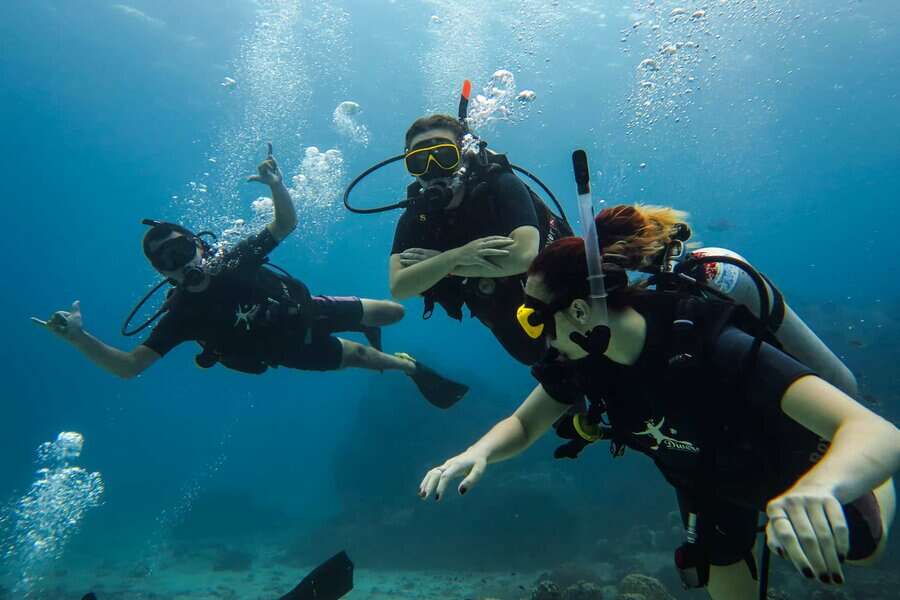 It will teach you the basic part of the theory of diving and we show you the equipment and how it works and complete a short quiz, this takes about an hour, we start this at 11 am so you have time for lunch/breakfast before we leave for the boat at 12 pm.
Once On The Boat
Once on the boat, you can relax while your instructor assembles the equipment as we make our way to the dive site and when everything is ready you put everything on and make a thorough safety check before jumping in the water and, staying on the surface, make your way to the beach. When you are in water that is about chest deep you stop, as here under the water the instructor will show you the basic safety skills, and you copy those skills with the instructor watching to make sure you do it safely and correctly.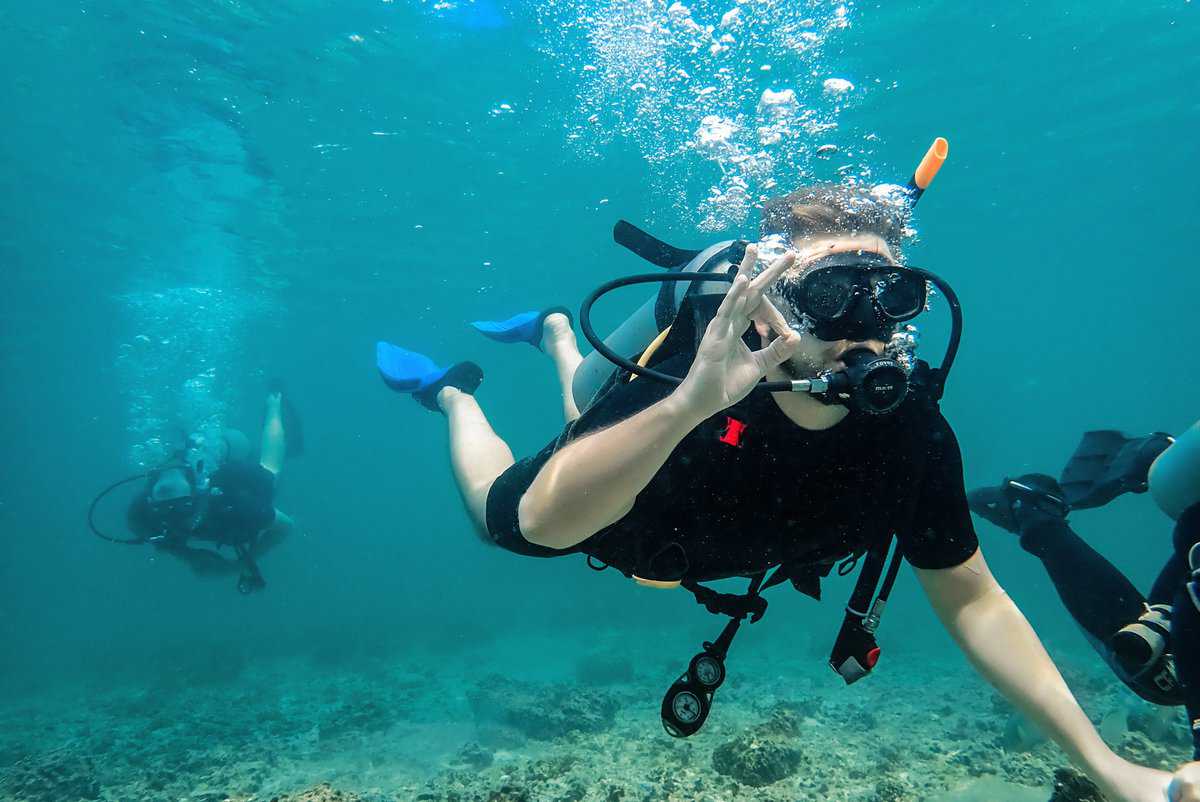 With the skills completed you then start your dive from the beach. Shallow to begin with as we slowly build your confidence, buoyancy, and diving skills. Watching the fish and enjoying the corals. You are allowed to go to a maximum depth of 12m but you can stay at the depth that you feel comfortable at. We allow up to one hour for this dive but it can be shorter. It depends on how fast you breathe and how quickly you go through your air supply and then you go back to the boat.
Second Dive
After a break from your first diving in a day Koh Tao, you can decide to make a second scuba dive. Most people do this as the second one is about enjoying the underwater world, no learning skills on this one. Make the most of your one day of scuba diving, but hopefully not your last. This will inspire you to continue to the open water course.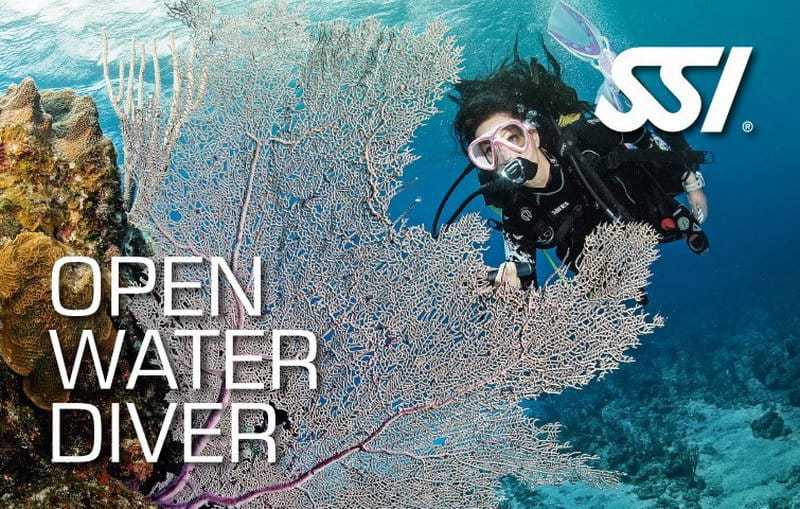 What Happens After Diving In A Day Koh Tao?
So what happens next? You will have completed your diving in a day Koh Tao, which is the beginning part of the open water course! And as a reward, you get the Basic Diver recognition card. Everything is done digitally this will be sent to your mobile phone once you have downloaded the MySSI app.
There is also the option to have a photographer come with you and take pictures or make a short movie. The cost depends on what you want but starts at 2,500 baht. The diving rules do not allow you to take a camera with you on this beginner diving course.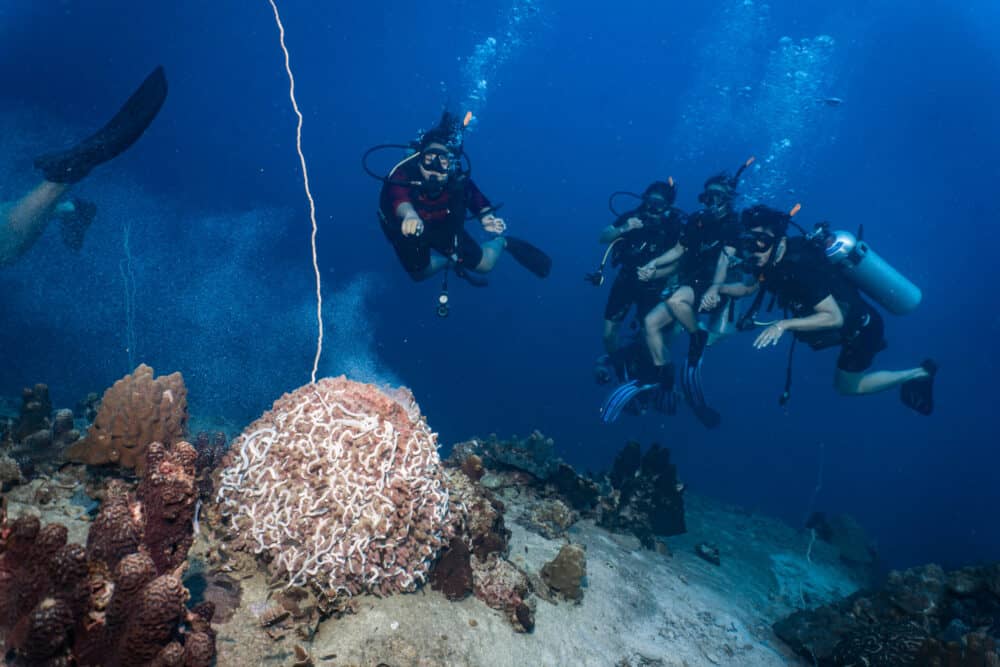 If you are interested in more Koh Tao scuba diving contact us and you can find out more about the diving we offer by clicking on the links below or follow us on Facebook or Instagram
Koh Tao Diving Courses
You have completed your diving in a day Koh Tao, but what can you do next? Check out the links below or speak to your instructor or the staff,
Open Water Course
Advanced Course
Fun Dives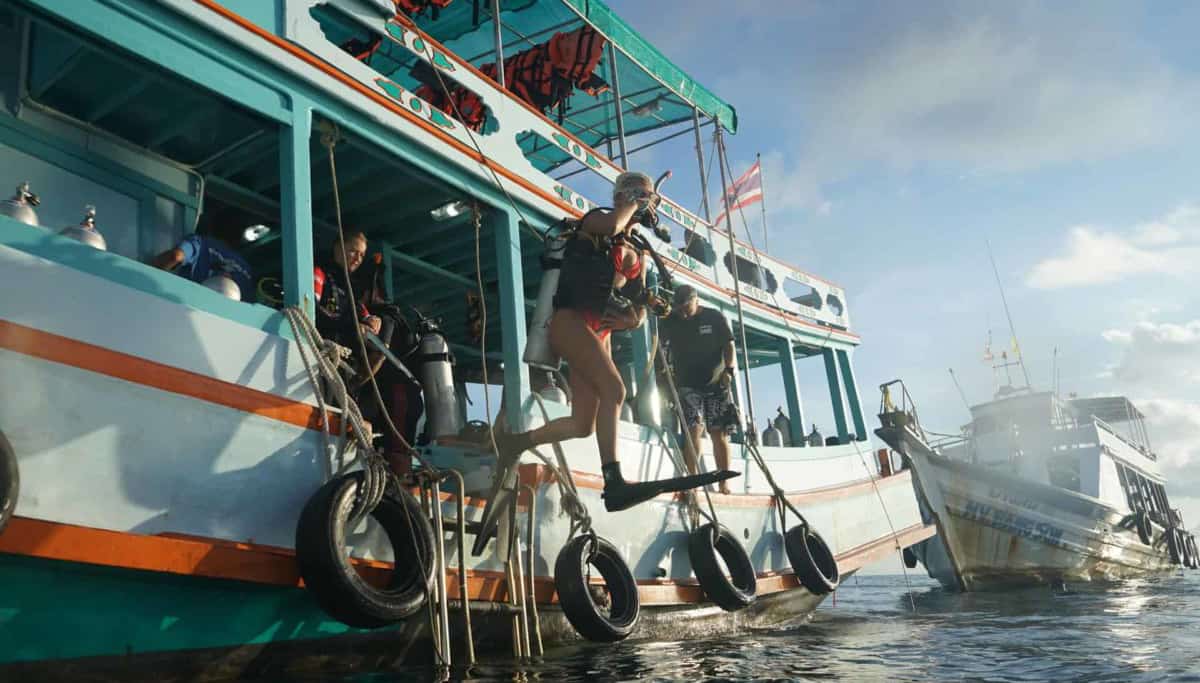 Want To Know More About Koh Tao?
How do I get to Koh Tao?
When is the best time to scuba dive on Koh Tao?
Find out more about the SSI diving agency here: Dive SSI
What is the difference between Padi and SSI?
[/fusion_text][/fusion_builder_column][/fusion_builder_row][/fusion_builder_container]