Is Koh Tao Good For Diving?
Many people ask if Koh Tao is good for diving. Why is it so popular and what makes it special to learn to dive? Koh Tao is a small island in the Gulf of Thailand, with many dive sites only a short boat ride away. No long boat journeys and two dives are made each half day; 2 in the morning and 2 in the afternoon. So our diving courses are scheduled so you still have half a day to relax no matter when you go for a dive. Making it an easy choice to earn your scuba diving certification.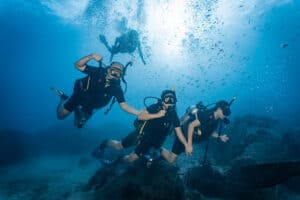 Why Is Koh Tao Good For Diving?
Being an island we can dive all year round unlike the west coast of Thailand which has a short diving season due to the monsoon winds. When it is windy on Koh Tao, you learn to dive on the sheltered side of the island. And most dive sites are 10 to 15 minutes away, not hours away. So you can 2 dives in the morning and still be back in time for breakfast. Or have an early lunch and make 2 dives and be back in time to watch the sunsets. The furthest dive sites are 45 minutes away, Chumphon and South West Pinnacles.
What Are The Dive Sites Like?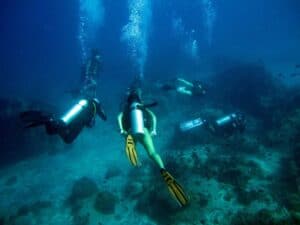 There is a great variety of dive sites on Koh Tao, from shallow ones like Japanese Gardens and Mango Bay with beaches to practice skills on. To deeper ones like HTMS Sattakut and Chumphon which are great for advanced courses. The conditions are very safe with very few waves or currents, unlike other places in the world, which makes it great for teaching courses. There are so many dive sites here that dive schools from Samui and Koh Phangan come here. They just have a much longer boat ride. There is plenty of marine life to enjoy from little nudibranchs to turtles to whale sharks (if you are lucky).
Why Come To Koh Tao?
Why would you come to Koh Tao? First, it is easy to get here. There are many options for buses, trains, planes, and ferries. At the time of writing, there are 5 ferries plus a night ferry each day and you can buy combined tickets in Thailand so it's there is less hassle. As well as easy and safe diving conditions and that we can do two dive trips per day, the island has a great many restaurants and accommodations to choose from for all budget levels. All these factors make Koh Tao a great place to learn to dive and relax.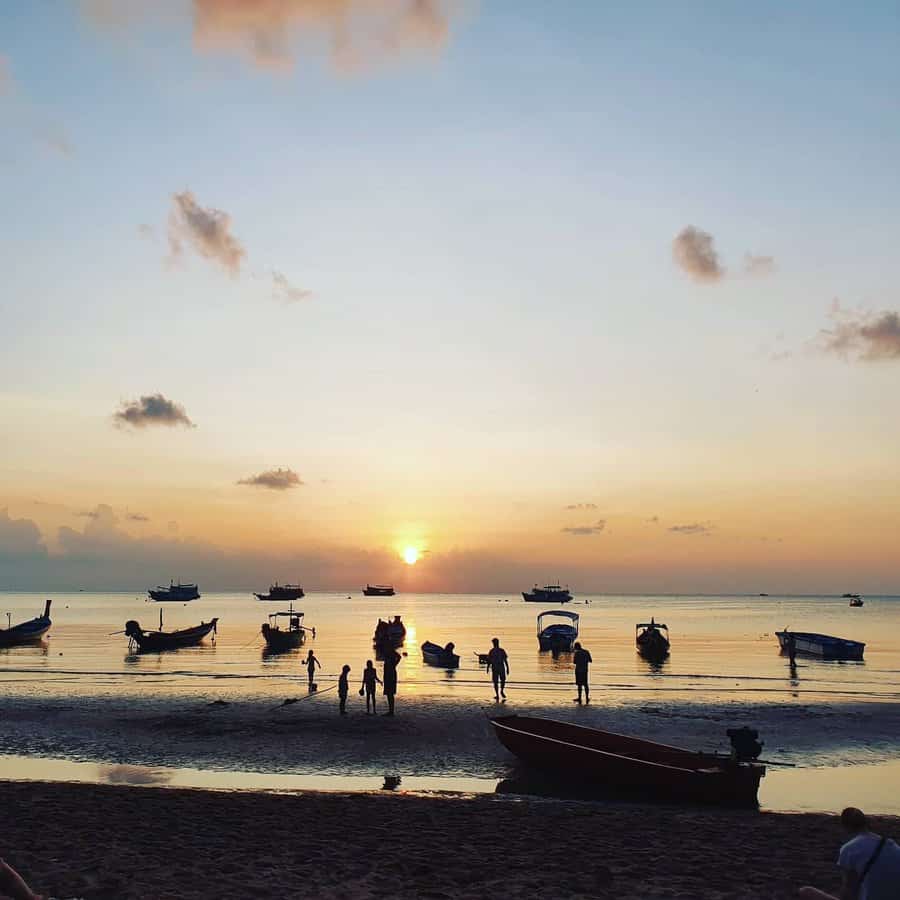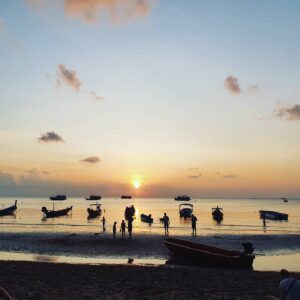 When Is A Good Time to Come to Koh Tao?
Koh Tao has a year-long diving season, being a small island with many dive sites we can always find a sheltered bay to fun dive, practice skills, or complete diving certifications. Even though the seasons change every year we can always find a safe place to go diving.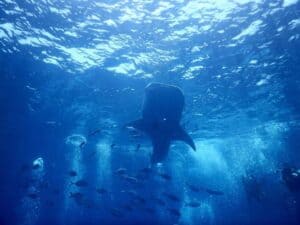 How Do I Sign Up For Diving On Koh Tao?
Contact us 🙂 Easy.
If you are interested in Koh Tao diving contact us or you can find out more about the diving we offer by clicking on the links below or follow us on Facebook or Instagram
Want More To Know About Koh Tao Diving?
Try Scuba Diving
Open Water Course
Advanced Course
Fun Dives
Can I dive with contact lenses?
Want To Know More?
Find out more about SSI here: Dive SSI